The state of Uttarakhand, located in northern India, earns the nickname "Land of the Gods" or "Devbhumi" because of its breathtaking natural beauty. The Indian Union officially recognized it as the 27th state on November 9, 2000, after separating it from the northern part of Uttar Pradesh. The natural scenery, varied landscape, and spiritual importance of Uttarakhand are all well-known. In this article, we'll discover the best Uttarakhand places to visit.
Dehradun
Located in Uttarakhand, the city of Dehradun is enchanting thanks to its location amid the Himalayan foothills. It is the state's temporary capital and is well-known for its prestigious academic institutions and breathtaking natural scenery.
Dehradun's mild temperature and abundance of tourist sites, such as the Robber's Cave, Sahastradhara, and the Forest Research Institute, make it a popular destination at any time of year. Both history buffs and those interested in cutting-edge architecture will find this city to be an intriguing trip.
Mussoorie
Known as the "Queen of the Hills," Mussoorie is a beautiful hill station in India. It is positioned at an elevation of around 6,000 feet above sea level in the Garhwal area. Mussoorie is a famous tourist destination and summer getaway because of its stunning vistas of the Himalayan peaks, lush green hills, and comfortable climate. The town's colonial architecture adds to the area's natural beauty, making it a memorable vacation spot. Mussoorie's lasting allure as a hill station paradise is due in large part to its many popular tourist destinations, including Mall Road, Kempty Falls, Gun Hill, and Camel's Back Road.
Nainital
One of the best Uttarakhand places to visit is Nainital, sometimes known as the "Lake District of India," which is a beautiful hill station in the Indian Himalayas. The village is located in a tranquil and attractive location, in the folds of a crescent-shaped lake and a backdrop of verdant hills.
Nainital attracts many visitors due to its favorable temperature, stunning scenery, and abundance of fun things to do, such as going boating on Naini Lake, hiking, and shopping on the lively Mall Road. The town also has various vantage spots, such as Snow View Point and Tiffin Top, from where visitors may see the Himalayas in all their glory. Nainital's natural beauty and calm atmosphere continue to fascinate visitors looking for a relaxing mountain retreat.
Rishikesh
Rishikesh, in the Indian state of Uttarakhand, is a popular travel destination for those seeking spiritual enlightenment and exciting new experiences. It is known as the "Yoga Capital of the World" because of its idyllic location on the banks of the Ganges River and in the foothills of the majestic Himalayas. Numerous ashrams and yoga centers provide a peaceful setting for meditation and self-discovery, luring visitors from all over the world. Rishikesh is also a popular destination since it is a center for adrenaline-pumping activities like white-water rafting, trekking, and camping.
The spiritual and cultural significance of the city is enhanced by the numerous temples and ghats that line the banks of the Ganges, as well as by the famous Laxman Jhula and Ram Jhula suspension bridges. Because of its special combination of spirituality and adventure, Rishikesh is an alluring vacation spot for anyone in search of both tranquility and excitement.
Haridwar
Haridwar, in the Indian state of Uttarakhand, is a holy city with great historical and religious significance. As one of Hinduism's seven holiest sites, it is also known as the "Gateway to the Gods." Haridwar is well-known for the ghats that line the banks of the Ganges River, where devotees go to wash away their sins.
The nightly Ganga Aarti ceremony at Har Ki Pauri Ghat is a mesmerizing sight, and the city is a hub for different spiritual and religious events. Millions of worshippers visit Haridwar every year for the Kumbh Mela, one of several festivals and fairs held there. Haridwar is still a major pilgrimage and cultural hub in India because of its rich religious traditions and thriving cultural landscape.
Ranikhet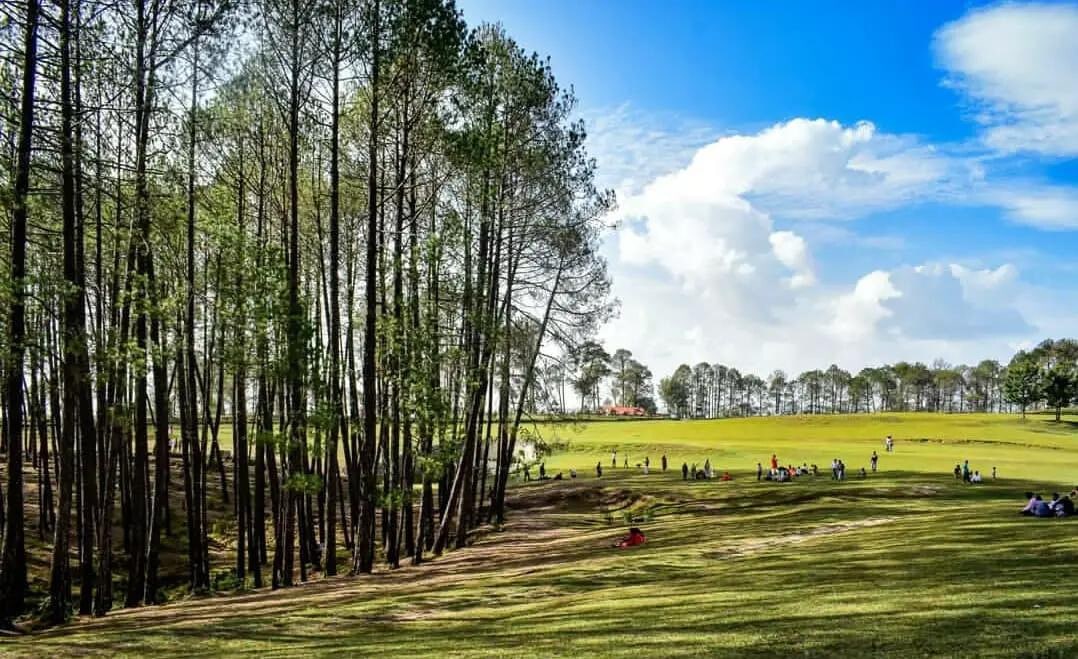 Ranikhet, or "Queen's Meadow" in Hindi, is a peaceful and beautiful hill station in the Uttarakhand state of India. It is located in the Kumaon area. This picturesque community is well-known for its breathtaking vistas of the Himalayas and its verdant landscapes dotted with pine woods.
Ranikhet's nice temperature and variety of outdoor activities, like trekking and golfing, make it an ideal place to relax after a day of exploring a busy metropolis. The Kumaon Regimental Centre Museum is located there as well, highlighting the contributions of the Kumaon Regiment to the Indian Army. Ranikhet is the perfect place to find serenity and refreshment in the great outdoors because of its picturesque location and stunning natural scenery.
Auli
One of the best Uttarakhand places to visit is Auli, a beautiful hill station and ski resort in the Indian state of Uttarakhand, is renowned for its picturesque alpine meadows and amazing vistas of the snow-capped peaks of the Himalayas. During the winter months, this picturesque location becomes a snowy paradise, drawing in many skiers and snowboarders.
Skiers from all over the world go to Auli because it has some of India's longest and greatest runs. In the warmer months, you may go hiking or exploring the beautiful green landscape. Auli is a dream destination for outdoor enthusiasts and environment lovers alike because of its stunning scenery and exhilarating activities.
Chamoli
Located in Uttarakhand, India's Garhwal area, Chamoli is a fascinating district. With its abundance of sacred sites, Chamoli has earned the nickname "Abode of Gods" thanks to its reputation for breathtaking scenery. The Ganges and the Alaknanda are two of the many holy rivers that flow through this region, which also have scenic valleys, lush woods, and the towering peaks of the Himalayas.
Badrinath and Kedarnath temples, Valley of Flowers National Park, and the Auli ski resort are just a few of the prominent tourist spots in the region. Chamoli is a must-see for anyone in search of both spiritual calm and outdoor experiences, thanks to its beautiful landscapes and cultural diversity.
Lansdowne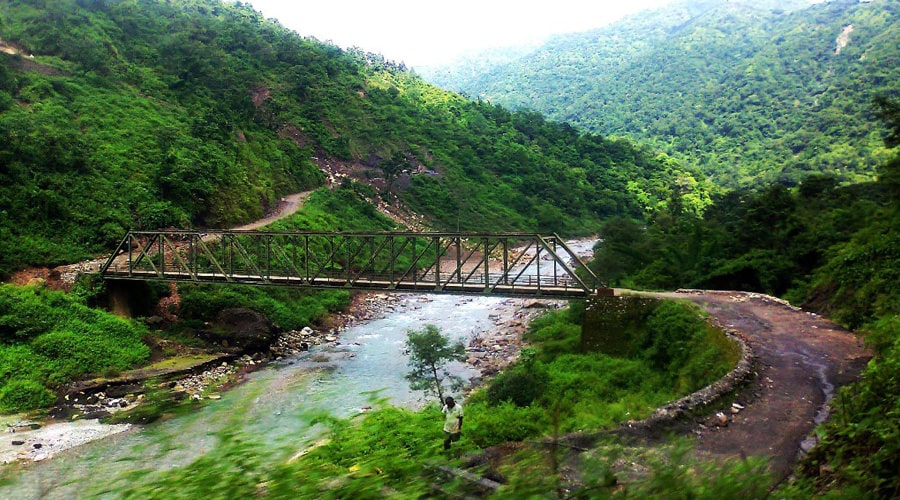 Tucked away in the Garhwal area of the Indian state of Uttarakhand lies the tranquil hill station of Lansdowne. Lord Lansdowne, the then Viceroy of India, named this attractive town, which is renowned for its verdant forests, serene settings, and colonial-era buildings.
Lansdowne is perfect for individuals who want to get away from the noise and chaos of the city and spend some time in nature.
It's a great spot for long strolls, learning about the region's history at places like the Garhwali Museum, and appreciating the natural beauty of the hills. If you're looking for a place to get away from it all and recharge in the lap of nature, go no further than Lansdowne.
Chopta
Chopta, located in Uttarakhand's Rudraprayag region, is a picturesque and immaculate town that has earned the nickname "Mini Switzerland of India." Approximately 2,900 meters above sea level, Chopta is a popular tourist destination thanks to its verdant meadows, wooded hillsides, and panoramic vistas of the Himalayas, especially the towering Nanda Devi. It's the jumping-off point for hikes to the spiritually significant and visually magnificent Tungnath and Chandrashila. The area is a haven for outdoor enthusiasts like hikers and birdwatchers due to its peaceful and pristine setting. Chopta is a must-see for nature lovers because of its quiet beauty and proximity to some of the best trekking trails.
Summary
Uttarakhand places to visit – It is a popular tourist destination for those in search of both tranquility and adventure due to its stunning scenery, spiritual importance, and adventure activities. Spirituality and natural beauty complement one another here, making for an unforgettable experience for tourists.