Colombia is a prosperous South American nation renowned for its stunning landscapes, rich culture, and welcoming people. Among Colombia's numerous claims to fame are the country's stunning coastlines. The best beaches in Colombia are wonderful places to relax, try something new, or just soak up some rays. In this blog, I hope to show you all the wonderful things that make Colombia's most visited beach towns so unique.
Colombia has a wide variety of stunning beaches thanks to its location between the Pacific and Caribbean oceans. These beaches are a great portrayal of paradise, with their white sands, turquoise waters, and lush surroundings. Let's go on an excursion to some of the best beaches in Colombia.
Playa Blanca
The Rosario Islands include a stunning beach known as Playa Blanca. The blue ocean and pristine white sands create a picture-perfect paradise. After a long day of snorkelling or scuba diving, sit back with a tropical drink and soak up some rays. If you love lounging in the sand, a visit to Playa Blanca is a must.
Tayrona National Natural Park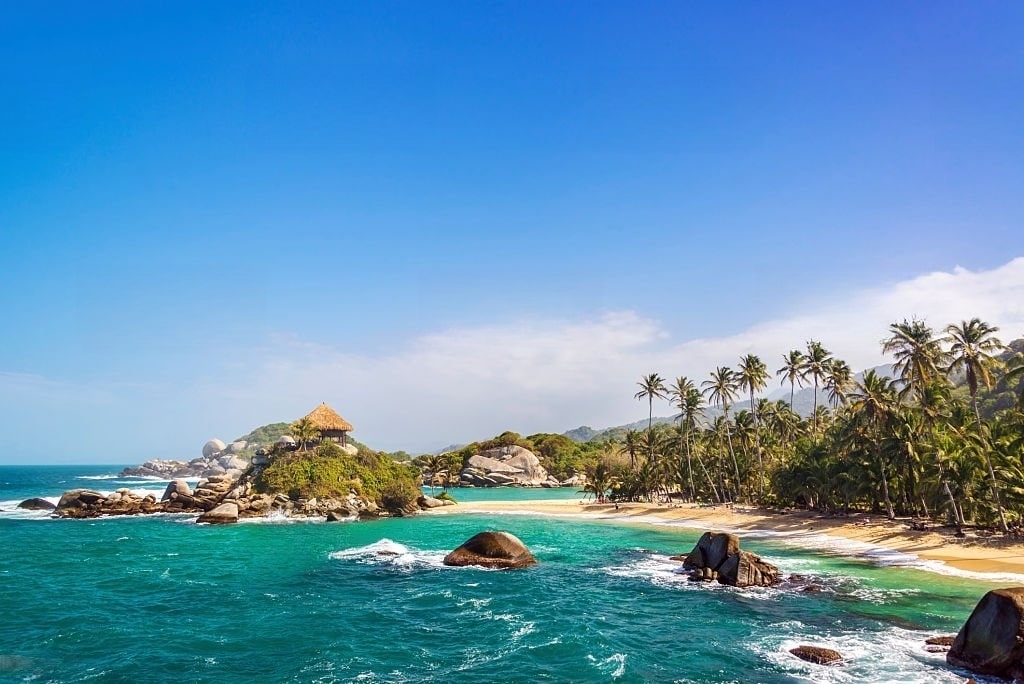 Tayrona National Natural Park is a beautiful place to visit on the Caribbean coast. This incredible park may contain a rare blend of stunning beaches and lush vegetation. Unwind at one of the park's secluded beaches, such as Cabo San Juan or Arrecifes, and reconnect with nature. Discover the fascinating wildlife and flora that inhabit the park.
San Andres Island
A tropical paradise, San Andres Island may be found in the Caribbean. People come to see the beautiful beaches, coral reefs, and blue oceans, but they remain for the peace and thrills that can only be found underwater. Snorkelling, scuba diving, or just lounging under a palm tree, San Andres Island has it all.
Palomino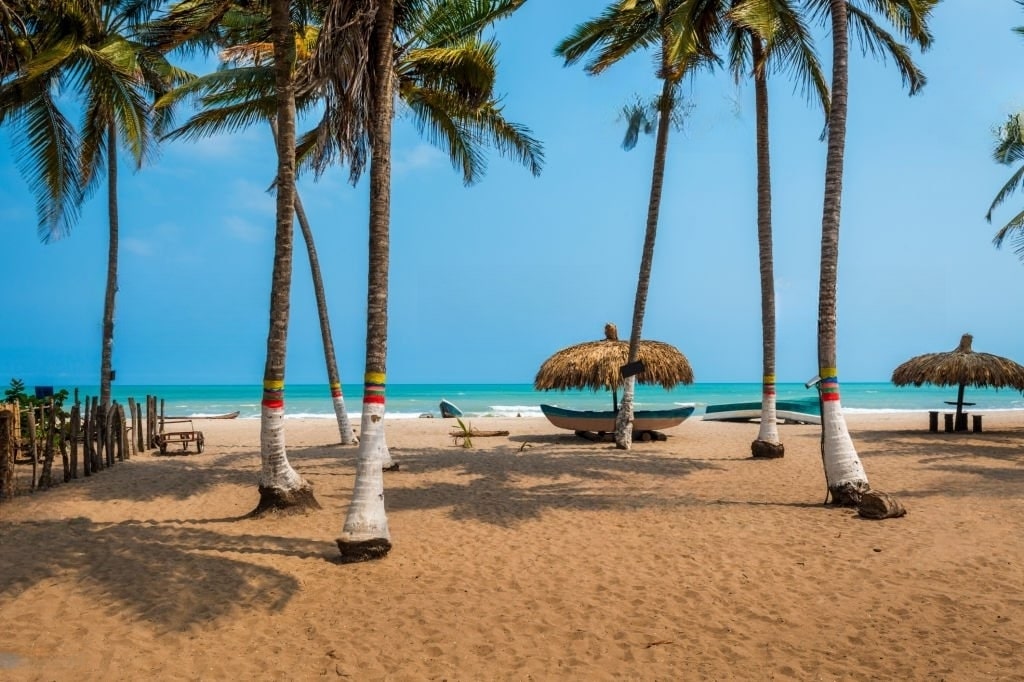 Located between the Caribbean Sea and the Sierra Nevada de Santa Marta Mountains, Palomino is a veritable tropical paradise. The pristine white sands, gentle waves, and spectacular sunsets at this secluded beach are famous. Swim in the river for some rest and relaxation, try your hand at surfing, or take a thrilling tube ride.
Rosario Islands
The Rosario Islands are a stunning collection of 27 islands located in the Caribbean not far from Cartagena. There is a chance that these islands will have stunning coral reefs, teeming aquatic life, and tranquil beaches. Kick back on the sandy beaches and take in the vibrant marine life below by going snorkelling or scuba diving. Beautiful tropical paradise, that's what the Rosario Islands are.
Capurganá
Capurganá, not far from the border with Panama, is a beautiful, untouched gem. It's easy to get away from it all in this sleepy beach town that can only be reached by boat or plane. Explore the stunning coastline and the vibrant marine life below by going snorkelling or scuba diving.
Cartagena
Cartagena is a UNESCO World Heritage site because of its stunning beaches and rich cultural heritage. Bocagrande and Playa Blanca are two of the most well-liked beaches in this thriving metropolis. The seaside in Cartagena is a wonderful spot to relax, enjoy water sports, and learn about the city's rich history and culture.
Barú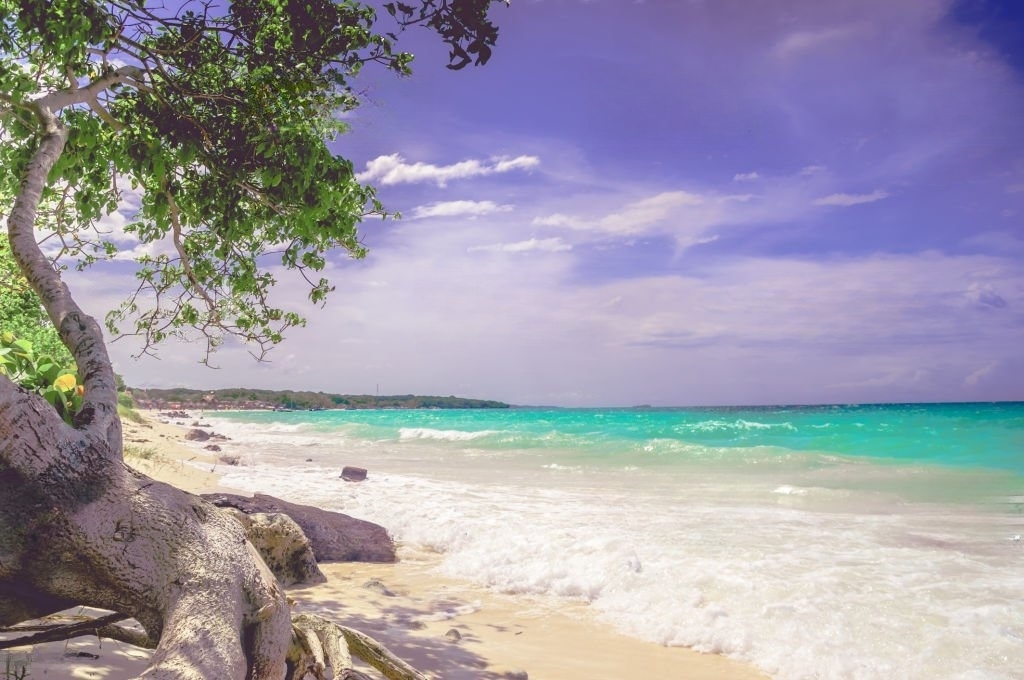 The peaceful island of Bar is only a quick boat trip from bustling Cartagena. Miles of unspoiled beaches with nothing but coconut trees and pure blue sea await you here. Get away from the rush and bustle of the city and spend some time swimming and snorkeling. Bar's stunning scenery will leave you spellbound.
Nuquí
Located on Colombia's Pacific coast, Nuqu is a tropical paradise where thick jungles meet pristine beaches. Stroll along the black sand beaches, watch spectacular humpback whales (during their migratory season), or relax in the natural hot springs to fully immerse yourself in nature.
Santa Marta
Santa Marta, a bustling port city, is a jumping-off point to many exciting places. Santa Marta's coastline provides a variety of experiences, from the lively beachfront of El Rodadero to the natural beauty of Taganga. Visit the adjacent Ciudad Perdida, scuba diving off the coast of Taganga, or kick back and relax on the beach.
La Boquilla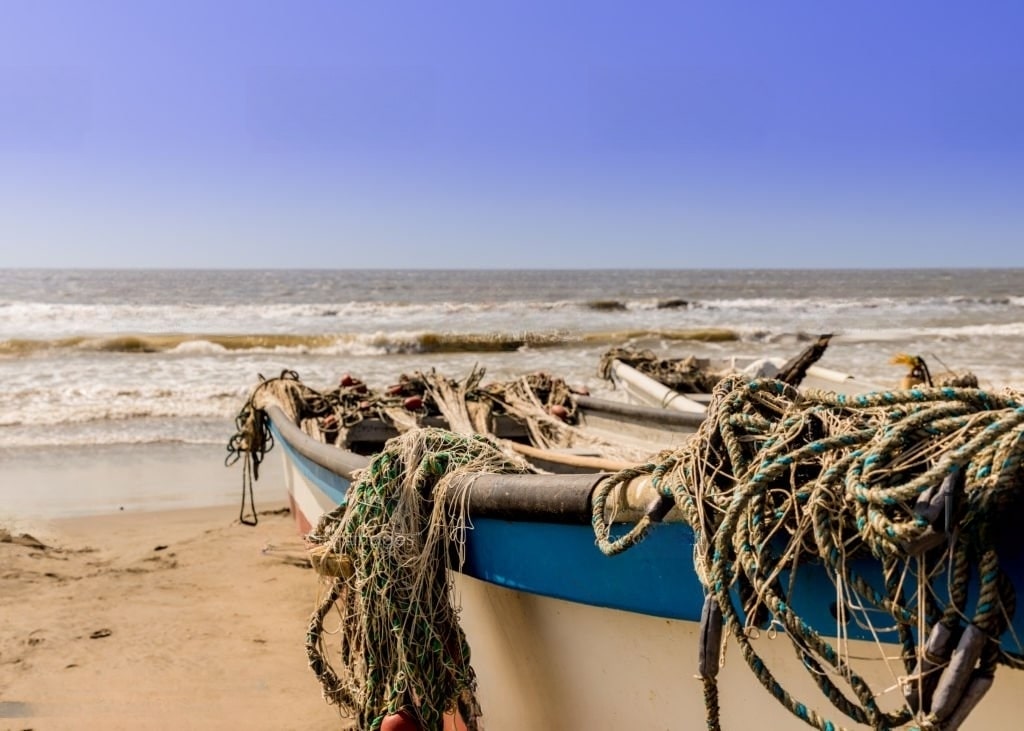 La Boquilla is a picturesque fishing community one of the best beaches in Colombia, not far from Cartagena. Stroll along the sandy shoreline, learn about old-fashioned fishing methods, and feast on delicious seafood. Experience the local culture like never before at La Boquilla.
Sapzurro
Sapzurro, tucked away on Colombia's border with Panama, is a Caribbean paradise few people know about. This isolated community provides a picture-perfect refuge from the outer world, thanks to its proximity to verdant forests and exquisite beaches. Swim in the clear waters, explore the local waterfalls, or kick back and relax on the pristine beaches.
San Bernardo Islands
Paradise Found: the ten islands that make up the San Bernardo Archipelago. These islands provide a pristine sanctuary surrounded by azure seas and coral reefs. Go snorkeling, visit the historic Islas de Rosario National Park, or relax on the powdery dunes. These San Bernardino Islands are a little piece of paradise.