Considering a family cruise? When it comes to making sure that both parents and children have a memorable and delightful trip, picking the appropriate cruise line may make a world of difference. Some cruise companies go above and above to accommodate the requirements of young travelers, offering thrilling onboard activities as well as family-friendly amenities. In this post, we'll examine the Best Cruise Line for Kids while highlighting their distinctive qualities and amenities. Get ready for a memorable family voyage through the waves!
Royal Caribbean International: Endless Fun and Adventure
Families with children can count on Royal Caribbean International to give them an outstanding cruise experience. Kids of all ages can participate in age-appropriate activities that are supervised by qualified personnel thanks to their prestigious Adventure Ocean program. Royal Caribbean offers a variety of entertainment activities to keep young cruisers engaged and entertained during their voyage, from interactive games and crafts to rock climbing walls and waterslides.
Disney Cruise Line: Where Dreams Come True
Disney Cruise Line is the Best Cruise Line for Kids looking for a wonderful experience. Disney cruises, which are renowned for their wonderful stories and adored characters, provide the ideal balance of fun, relaxation, and family time. Every moment on a Disney cruise is exciting and magical, from character meet-and-greets to Broadway-style performances and themed deck parties. Children will have a magical and unforgettable experience at sea thanks to Disney Cruise Line's age-appropriate activities, splash zones, and dedicated kids' clubs.
Carnival Cruise Line: Fun for All Ages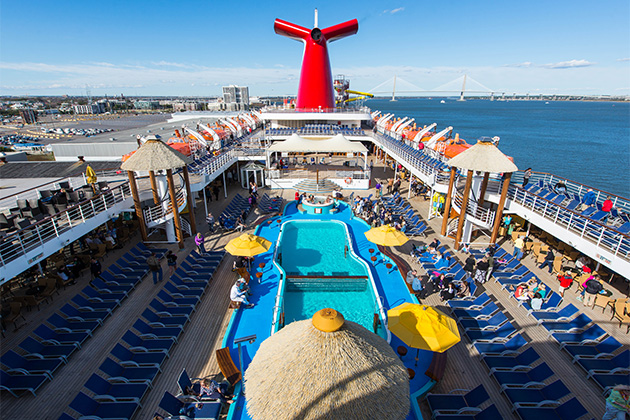 Carnival Cruise Line is known for its fun atmosphere and wide range of family-friendly activities. Children ages 2 to 11 can participate in engaging activities through their Camp Ocean program, while older children and teenagers can take use of mini-golf, arcade video games, and more. Every member of the family will have a blast onboard Carnival because it also has family-friendly eating and lodging alternatives.
Norwegian Cruise Line: Freestyle Fun for Families
The "freestyle cruising" philosophy of Norwegian Cruise Line is renowned for enabling families to create their ideal vacation. Sports competitions, arts and crafts projects, dance parties, and even a circus school are among the fascinating activities that its youth programs, Splash Academy and Entourage, provide for children and teenagers. Norwegian Trip Line is a great alternative for families looking for flexibility and independence on their trip because it also offers family-friendly rooms, a variety of eating options, and electrifying entertainment.
MSC Cruises: Family Fun on the High Seas
With its cutting-edge, kid-focused programs, MSC Cruises caters to families. The Kids Club offers age-appropriate programming to make sure kids have a great time onboard. MSC Cruises has a variety of entertainment opportunities for kids of all ages, including themed treasure hunts, cooking lessons, LEGO play spaces, and thrilling water parks. In addition, MSC Cruises offers family-friendly shore excursions that let families discover fascinating places together.
Several options stand out when it comes to picking the best cruise line for kids because of their great amenities, interesting activities, and special experiences. These cruise lines provide the ideal fusion of leisure, entertainment, and family time, from Royal Caribbean International's never-ending adventure to Disney Cruise Line's enchanting magic, Carnival Cruise Line's fun for all ages, Norwegian Cruise Line's Freestyle cruising, and MSC Cruises' family-focused entertainment. The ideal cruise line for your family's preferences and interests will help you set out on a spectacular family trip and build memories that will last a lifetime. Happy travels!