Thank you for visiting our detailed guide to the breathtaking beaches near Savannah, Georgia. Look no further if you're looking for the ideal location to unwind, relax, and enjoy the sun. Savannah, renowned for its illustrious past and attractive architecture, is also home to breathtakingly beautiful hidden coastal secrets. The top beaches in the area will be revealed in this article, each with its attraction and scenic beauty. The beaches near Savannah will likely awe your senses, whether you're a nature lover, an adventure seeker, or just trying to escape the daily grind.
Tybee Island Beach

Tybee Island Beach is a beach lover's dream come true, which is only a short drive from Savannah's city center. This seaside haven provides something for everyone with its kilometers of immaculate sandy shoreline. Tybee Island Beach offers a variety of exciting water sports, swimming, and tanning options. Take advantage of Georgia's oldest and tallest lighthouse, the historic Tybee Island Light Station, which offers stunning views of the area's coastline.
Driftwood Beach, Jekyll Island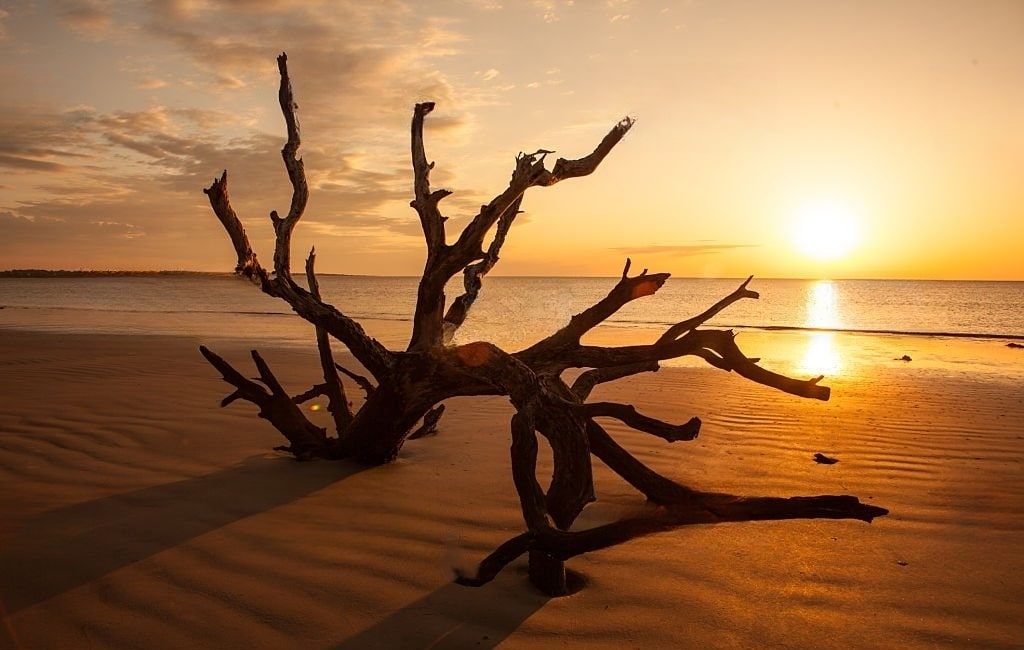 The lovely Driftwood Beach on Jekyll Island is a little further south of Savannah. As the name implies, this beach is lined with attractive driftwood that has aged through time, lending a weird and dreamy feel. Photographers will find Driftwood Beach a photographer's dream because of the magnificent driftwood formations, golden sand, and peaceful ocean waves. It's the ideal location for a stroll, a picnic, or just taking in the calm and quiet of nature.
Cumberland Island National Seashore

Set off on a memorable journey to Cumberland Island National Seashore, a secret destination reachable only by boat. This beautiful and remote barrier island is home to miles of undeveloped beaches, many animals, and unspoiled natural beauty. Watch for the island's renowned wild horses as you explore this protected beauty; they may be seen gliding down the coast. Remember to explore the charming Dungeness Ruins, a historical location that lends this seaside gem a sense of mystery.
Hilton Head Island
Although Hilton Head Island is located in South Carolina and not Georgia, it is a short drive from Savannah and well worth the trip. This well-known beach resort provides a unique, opulent coastal experience. Hilton Head Island offers luxurious resorts, world-class golf courses, and immaculate beaches to people seeking leisure and refinement. Take strolls along the beach, treat yourself to fine cuisine, or partake in exhilarating water sports. The pinnacle of elegant seaside living may be found on Hilton Head Island.
St. Simons Island
St. Simons Island is a little piece of paradise off the coast of Georgia. This lovely island has a strong maritime history and a relaxed, welcoming vibe. St. Simons Island is a great place to unwind and discover new things, thanks to its picturesque hamlet, moss-covered oaks, and stunning beaches. Enjoy a scenic bike ride down East Beach, stop at the St. Simons Lighthouse Museum, and paddle a kayak into the surrounding wetlands.
Conclusion
Beautiful beaches may be found in and around Savannah, Georgia, suitable for various tastes and preferences. There's a beach in Savannah for everyone, from the sands of Tybee Island to the vibes of Driftwood Beach to the natural splendor of Cumberland Island. Hilton Head Island and St. Simons Island, a bit further away, also provide distinctive beach vacations.
Put together your beach bag because it's time to soak up some Georgia sunlight and the breathtaking scenery down the coast. Experience the enchantment of the beaches close to Savannah and make memories that will last a lifetime.