Monza, in the northern Italian province of Lombardy, is a mesmerizing location that deftly combines tradition, culture, and modernity. This charming city, steeped in a rich history, has plenty to offer every visitor. Monza provides a memorable experience with exciting motorsport events, beautiful parks, and historical landmarks. This travel blog will delve into Monza's charm and walk you through its must-see sights, regional cuisine, lodging alternatives, and much more. So buckle up as we set out on an adventurous tour through the beauties of Monza Italy.
Introduction
Monza has a population of about 125,000 and is close to Milan. Due to its advantageous location, reaching both as a day trip from Milan and as a stand-alone vacation is convenient. Monza draws tourists from all over the world with its dynamic blend of historical and modern attractions. Let's explore this unique city's essence.
Overview of Monza, Italy
The Autodromo Nazionale Monza, a legendary Formula 1 racecourse in Monza, is known for hosting the Italian Grand Prix. But Monza Italy is much more than just its history in motorsport. The city has numerous cultural gems, including the majestic Royal Villa of Monza and the Monza Cathedral. These sights provide visitors with a look at the city's magnificent past and architectural marvels.
Historical Significance of Monza

Monza is rich in historical value because of its Roman-era past. The Iron Crown of Lombardy, which is thought to include a nail from Jesus Christ's crucifixion, is kept at the Monza Cathedral, also known as the Duomo di Monza, a true architectural masterpiece. This artifact enhances the cathedral's appeal and draws many pilgrims and history buffs.
Attractions in Monza
Visitors can experience a wide variety of attractions in Monza. The Royal Villa of Monza, a magnificent neoclassical palace surrounded by a sizable park, is one of the city's highlights. With its clear walking pathways, lovely gardens, and even a sweet tiny lake, Monza Park is a naturalist's heaven. Discovering these places of interest offers a quiet atmosphere and stunning scenery.
Exploring the Monza Park and Villa Reale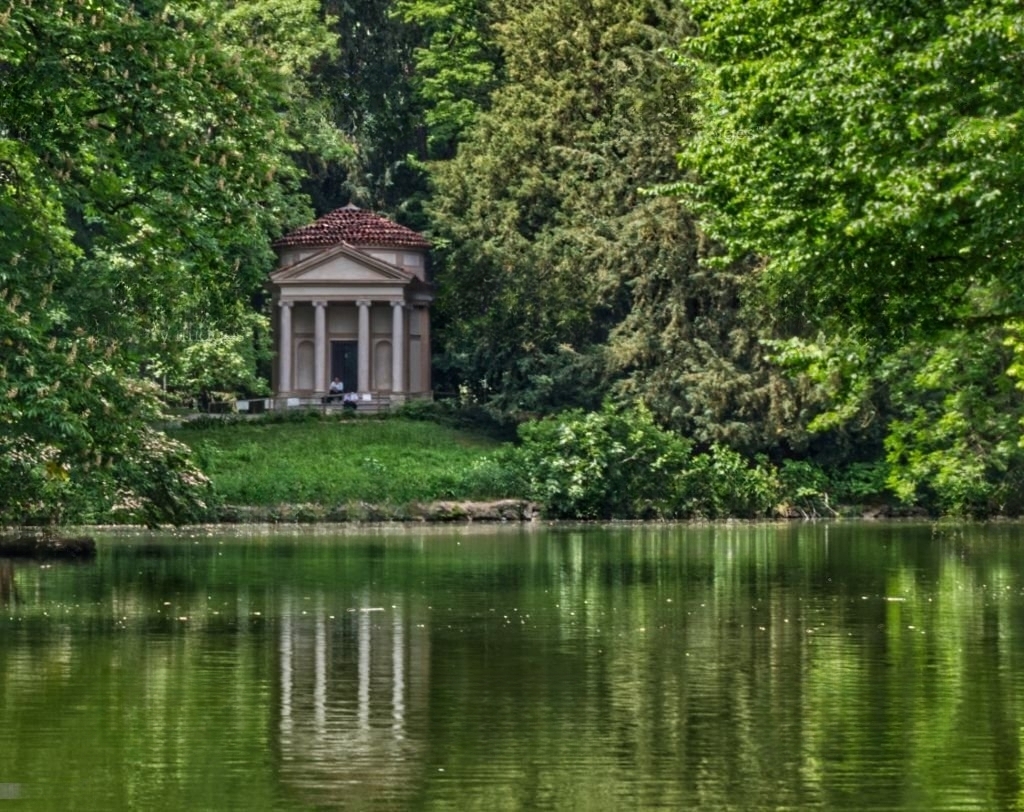 One of the biggest enclosed parks in Europe is Monza Park, sometimes referred to as Parco di Monza Italy. It has a sizable area of roughly 688 hectares and is home to various plants and animals. The Villa Reale, a former royal home that currently houses the Modern Art Gallery and contemporary art displays, is inside the park. For visitors, this fusion of nature and culture offers a singular experience.
The Formula 1 Grand Prix at Monza Italy

Motorsports fans travel to Monza to see the thrilling Formula 1 Grand Prix. The Autodromo Nazionale Monza Italy, a storied racecourse renowned for its high speeds and fervent supporters, is the site of this legendary event. The exciting environment and the noise of the motors create an adrenaline-fueled spectacle that makes a lasting impact.
Monza's Gastronomy and Culinary Delights
Visiting Monza and not indulging in some of its culinary offerings would be impossible. The region is well known for its authentic Lombard cuisine, which is known for its robust flavors and filling dishes. Try regional specialties, including risotto alla Monzese, cassoulet, and the famous Torta di Monza dessert. For food lovers, discovering the city's gastronomic choices is a joy.
Shopping and Entertainment in Monza Italy
Monza has various shops, from upscale fashion stores to charming village markets. Throughout the ancient city center are quaint stores where you may discover original gifts and chic Italian clothing. With theatres, movie theatres, and live music venues that suit all tastes, Monza Italy also boasts a bustling entertainment scene.
Day Trips from Monza
Monza is a great starting point for exploring the surrounding area, but it also has many attractions to keep tourists entertained. You may travel close to see the picturesque Lake Como, the world-famous Milan, or the quaint hamlet of Bergamo. You can discover the varied beauties of Lombardy on these day tours.
Accommodation Options in Monza Italy

Monza provides a variety of lodging choices to meet the requirements of any traveler. You have a variety of options, from opulent hotels to affordable guesthouses. A comfortable and convenient stay is guaranteed by the abundance of hotels ideally situated close to the city center or within walking distance of the main attractions.
Transportation in and around Monza
Getting about is relatively easy thanks to Monza's effective public transport infrastructure. Buses and railways connect The city to other villages and larger towns. Monza Italy can be explored on foot, allowing you to fully experience the town's charm and find hidden jewels along the route.
Local Culture and Festivals in Monza Italy
Monza celebrates its cultural legacy all year with various festivals and events. The city's patron saint is honored with parades, music, and fireworks during the "Festa di San Giovanni" in June. In addition, Monza presents theatrical productions, musical concerts, and cultural exhibitions that highlight the thriving regional arts scene.
Best Time to Visit Monza

Depending on a person's interests and inclinations, there is no ideal time to visit Monza. You can comfortably explore the city during the mild weather and minimal tourist traffic in the spring and autumn. However, if you're a fan of motorsports, going to the September Formula 1 Grand Prix promises to be an exciting event.
Safety and Travel Tips for Monza Italy
Even though Monza is a generally safe city, it is still imperative to exercise common sense caution. Keep an eye on your surroundings and watch your possessions, especially in crowded places. It's also a good idea to include a copy of your passport and any other required travel documents for identification purposes.
Visitors are enthralled by Monza, Italy, for its seamless fusion of history, culture, and natural beauty. This city provides a wide variety of experiences, from taking in the grandeur of the Monza Cathedral and Royal Villa to savoring the exhilarating atmosphere of the Formula 1 Grand Prix. Monza is a place that appeals to all interests thanks to its wonderful cuisine, charming boutiques, and accessible transportation alternatives. So begin organizing your Monza trip and prepare to make lifelong memories.

FAQs about Monza Italy
1. Is Monza a suitable destination for a day trip from Milan?
Absolutely! Due to its proximity to Milan, Monza is a fantastic day trip location. Visitors are guaranteed to be enthralled by the distinctive combination of history, culture, and natural beauty it offers.
2. Can I visit Monza Park without seeing the Villa Reale?
Yes, the public is welcome to visit and enjoy Monza Park alone. However, seeing the Villa Reale provides a further dimension of cultural experience.
3. Are there vegetarian or vegan options available in Monza's gastronomy?
Yes, there are plenty of vegetarian and vegan options in Monza Eateries. The city's culinary scene caters to a wide variety of dietary choices.
4. Can I purchase Formula 1 Grand Prix tickets in advance?
Buying tickets for the Formula 1 Grand Prix in advance is advised to ensure your place. Online tickets can be purchased from authorized sellers or the official Formula 1 website.
5. What are some recommended day trips from Monza?
Many people take day trips from Monza to Milan, Bergamo, and Lake Como. You may discover the splendor of the Lombardy area by visiting each as they each provide their special charm and attractions.