With the rapid growth of vehicle sales in the country, many cars are on the road like never before. This shift has resulted in daily annoying traffic jams, road accidents, and automobile theft. Also, economic growth has given rise to new businesses that depend on car fleets. Vehicle trackers have revolutionized the transportation and logistics landscape. People previously installed these devices in their vehicles for only one purpose – tracking vehicles.
Today though, car tracking systems have proved essential in many ways. Thanks to the application of GPS, fleet owners, businesses, and individuals are enjoying the fruits of a technological revolution that has impacted how several industries and sectors run. If you are yet to adapt a vehicle tracking system in 2023, the following benefits may compel you to do so.
1. Vehicle and Goods Security
Regarding cost, vehicles and plants are the priciest assets of any business, including car renting. As such, thieves are always targeting them. Even if most vehicles are insured against theft, businesses still lose wages when they cannot work to capacity due to vehicle theft.
A van tracking device like a RAM tracking system tracks your van around the country and ensures it gets recovered within the shortest time possible. The system uses GPS technology to locate the real-time car's location. It has more features, such as a remote switch-off that could remotely switch off the van.
Besides, tracking can ensure the safety of your staff when they work alone in dangerous environments. It can locate the employee with the vehicle in a potentially dangerous place, and the security apparatus will save his life. That could protect your business from a bad reputation and expensive legal actions.
2. Improved Customer Service
There is a danger in guaranteeing customers' approximate delivery and failing to honor them. To avoid this, the office sees the drivers' exact location and distance from the customer. With this information, the head office can inform the customer about the delivery, pick up, or service arrival time with three minutes of accuracy.
For instance, if your customer needs a product delivered urgently, they can contact your head office, and one of your customer agents tells them the driver is 10 kilometers away and should be at the destination in 10 minutes. The customer will find this more helpful than replying to them that your driver will be there in the evening or afternoon because you cannot track them.
Customers will be impressed with the accuracy of your service timelines. That gives you a competitive edge over investors not employing the tracking system. You will gain more loyal customers who rely on your accuracy and trustworthiness.
3. Promotes Safe Driving Habits
You have seen a track on the motorway with a company logo on its side doing 100mph, and you had negative thoughts about the driver plus the company they work for. That driver is their organization's face, and their poor driving habits affect the reputation of the entire enterprise.
The trucking business spends entire years in business to consolidate. Modern tracking systems have a speed alert feature that notifies the head office or the manager about unsafe driving, such as poor braking or overspeeding. The manager will take action. A driver knowing they are driving a vehicle with a tracker does so carefully to retain their job and wage. Consequently, safe driving habits help keep insurance costs at an all-time low and maintain the company's reputation.
4. Controls Fuel Expenses
Fuel purchase is one of the highest expenses motorists encounter, and they wish to reduce it to a minimum. A tracking system can help you save a lot that you could have unnecessarily spent on fuel. The market hosts many tracking systems, but the most-advanced ones come with a feature for fuel management.
This feature gives you information on how efficiently your vehicle is using fuel. It lets you know where your car is at any time and determine whether your staff is making unauthorized trips. It can recommend shorter routes for your fleet which can help you further save on fuel.
5. Helps Manage the Business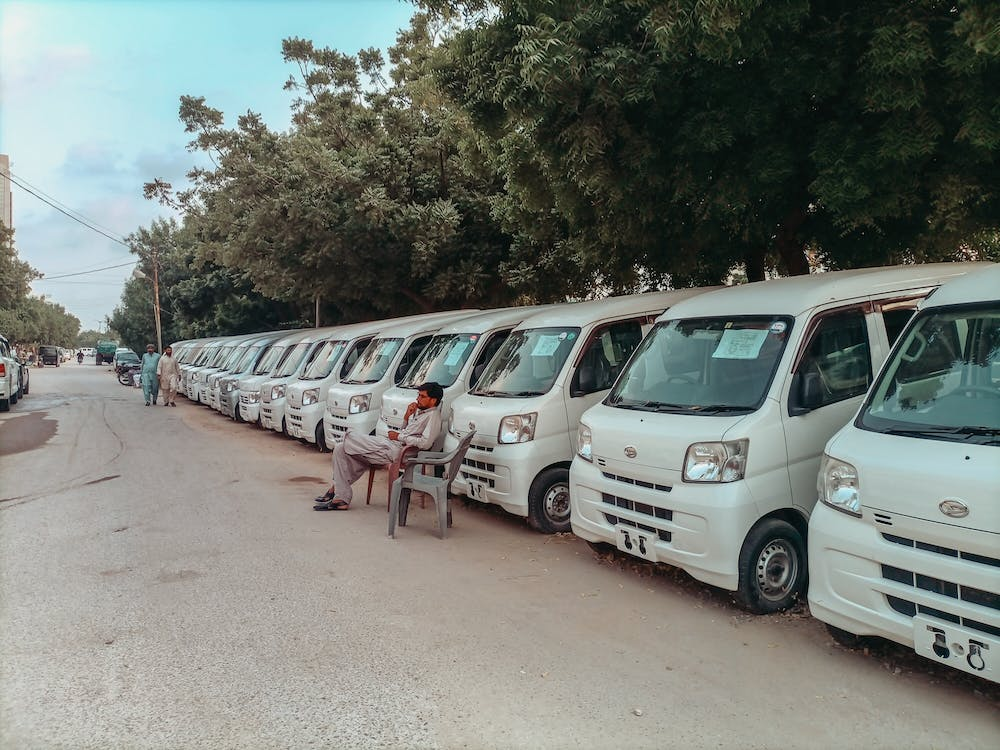 Manually managing a fleet of trucks is hectic. You may have to sacrifice time and money. Most businesses and large enterprises, like logistics companies, experience this issue. Installing a GPS tracking system in your vehicle will enable you to monitor the whereabouts of your trucks.
The best tracking systems feature pattern recognition and analytical functions. These calculate your business trends and provide complete information concerning the frequently visited locations, seasons when demands peak, and the places with more customers. You can read the data as infographics or charts you can interpret faster. When put to work, they can improve your business efficiency.
Reduced Insurance Costs
When you install a tracking system in your van, you can demonstrate to insurance companies that you comply with regulations. This way, you could benefit from their discounts. The tracking systems allow you to record the hours of service of your drivers and ensure they do not drive while fatigued to cause road accidents. Tracking and identifying the vehicle's unusual activities, reducing poor driving habits, and proven safety for your drivers can qualify you for lower premiums from your insurance company.
It Benefits the Environment
The environmental question is a hot-button topic globally. With greenhouse gas emissions hitting unimaginable heights and the effects of global warming still biting, companies world over are urged to ease the damage they do to the earth in their operations. A tracker system allows businesses to send their drivers/fleet only in the right direction and ensure only the right driver attends. That leads to the least harmful fumes released into the atmosphere, lower fuel costs, and cleaner air.
Conclusion
Today vehicle tracking systems are more affordable than they used to be. Find a reliable and sophisticated GPS tracking system for your vehicle that provides real-time fleet visibility and maximizes your profits. A sustainable tracker ensures your drivers are on schedule and helps your business to run smoothly. With all the benefits discussed above, you can get a reliable tracker system that will help track your vehicles, run your business seamlessly and enjoy good profits.