Big Bear is a charming mountain community tucked away in Southern California's San Bernardino Mountains. Big Bear, which is renowned for its breathtaking natural beauty, provides a variety of outdoor activities, natural attractions, and adventure-seeking opportunities. It provides something for everyone, whether you're seeking exhilarating outdoor pursuits, tranquil retreats, or enjoyable family activities. Make the most of your trip to this charming location by reading this article, which explores the finest activities to do in Big Bear.
Introduction
Big Bear is a well-liked vacation spot that draws tourists from near and far all year round. It is the perfect getaway from the bustle of city life because it is only a few hours from big cities like Los Angeles and San Diego. Big Bear provides a rejuvenating escape for adventure enthusiasts and nature lovers with its pristine alpine lake, beautiful woods, and breathtaking mountain panoramas.
Overview of Big Bear
Let's start with a quick rundown of Big Bear before getting into the specific activities. Big Bear Lake, a gleaming freshwater lake with a length of almost 7 miles and a variety of recreational options, is the town's main attraction. The San Bernardino National Forest and the untamed peaks of the San Bernardino Mountains surround the lake, offering a breathtaking setting for outdoor excursions.
Outdoor Leisure
Adventurers have plenty of alternatives in Big Bear, which is known for its outdoor pursuits. It offers a variety of activities, including hiking along beautiful routes, enjoying water sports, and going skiing and snowboarding.
Trails for hiking and nature
Exploring Big Bear's numerous hiking and nature paths is one of the finest ways to fully appreciate its natural splendor. There are opportunities for all levels of fitness, from easy walks to strenuous hikes. Popular pathways with distinctive vistas and enjoyable activities include the Castle Rock Trail, Pine Knot Trail, and Cougar Crest Trail.
Fishing and water sports
Big Bear offers a wealth of alternatives for fans of water sports and fishing thanks to its immaculate lake. You can try your hand at fishing for trout, bass, and catfish or rent a kayak, paddleboard, or canoe to explore the quiet waters. The lake is a haven for outdoor water activities thanks to its calm surroundings and crystal-clear waters.
Snowboarding and skiing
Skiers and snowboarders travel from all over to Big Bear in the winter because of its snow-covered slopes, which transform the area into a winter wonderland. For those looking for a different kind of winter adventure, the Snow Summit and Bear Mountain ski resorts provide fantastic downhill skiing and snowboarding opportunities in addition to snowshoeing and tubing.
Enjoying Wildlife
Big Bear is an excellent place to visit for wildlife aficionados because it is home to a wide variety of wildlife. As you explore the area's trails and wildness, keep an eye out for black bears, bald eagles, mountain lions, and numerous bird species. Visit the Big Bear Alpine Zoo, which contains rescued and rehabbed animals unique to the area, for a closer interaction with wildlife.
Beautiful Drives
Take a beautiful trip along the Palomar Mountain beautiful Byway or the Rim of the World Highway to experience Big Bear's natural splendor in a more leisurely manner. These paths allow you to take in the stunning scenery at your own leisure while providing breathtaking views of the nearby mountains, forests, and valleys.
Dining and Shopping
The hub of the community, Big Bear Village, offers a charming dining and retail experience. Explore the boutique stores, galleries, and specialty shops that line the streets to find one-of-a-kind presents, regional crafts, and souvenirs. There are many restaurants and cafes selling anything from casual comfort food to fine dining when it's time to sate your appetite.
Museums and Galleries of Art
Big Bear offers a few museums and art galleries that are well worth visiting for people who are curious about the history and culture of the area. While the Big Bear Discovery Centre offers interactive exhibits about the region's flora, fauna, and conservation initiatives, the Big Bear Historical Museum offers insights into the town's pioneer days. Art lovers will enjoy the area's galleries, which feature works by talented painters who were inspired by Big Bear's stunning natural surroundings.
Festivals and Events
The town of Big Bear conducts a number of events and festivals throughout the year, enhancing the lively environment. The Big Bear Cowboy Gathering and Oktoberfest are just two of the many events that take place in this bustling mountain town. To see if any festivals or other noteworthy events will conflict with your visit, check the event calendar before you go.
Picnicking and Camping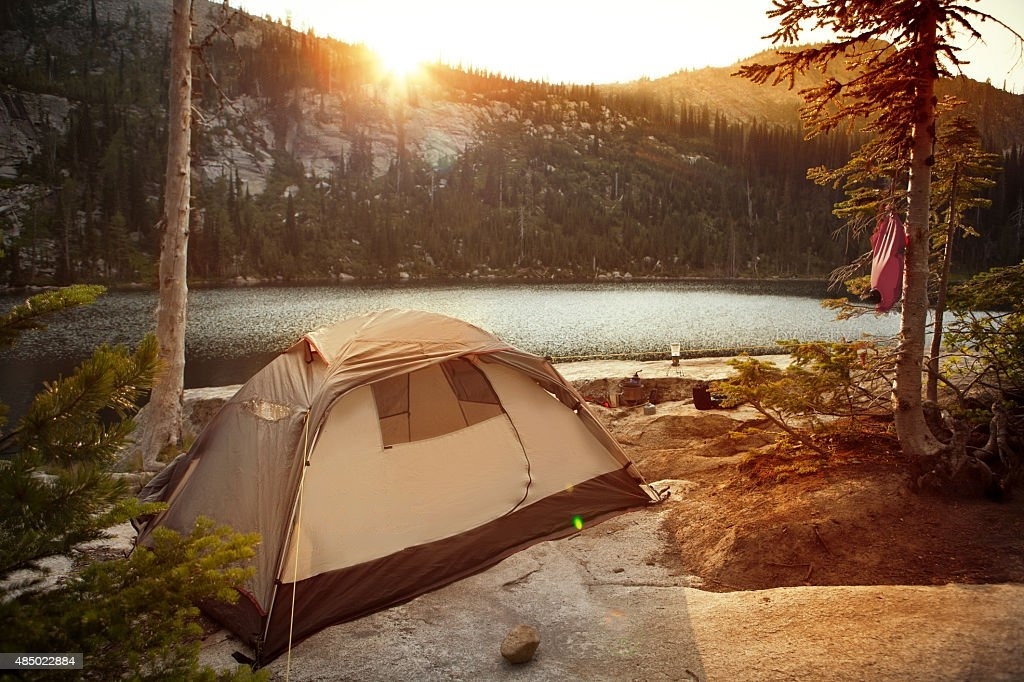 Big Bear offers the ideal venue for outdoor enthusiasts who want to camp out beneath the stars or have a leisurely picnic in the middle of nature with its beautiful picnic spaces and campgrounds. There are several options available to suit your preferences, whether you want a comfortable RV site or a primitive camping experience.
Relaxing and Spa
Big Bear boasts a number of spas and health facilities where you may treat yourself to massages, facials, and other rejuvenating procedures if relaxation and renewal are what you're after. Relax in the serene alpine setting while enjoying some well-earned self-care.
Entertainment and Nightlife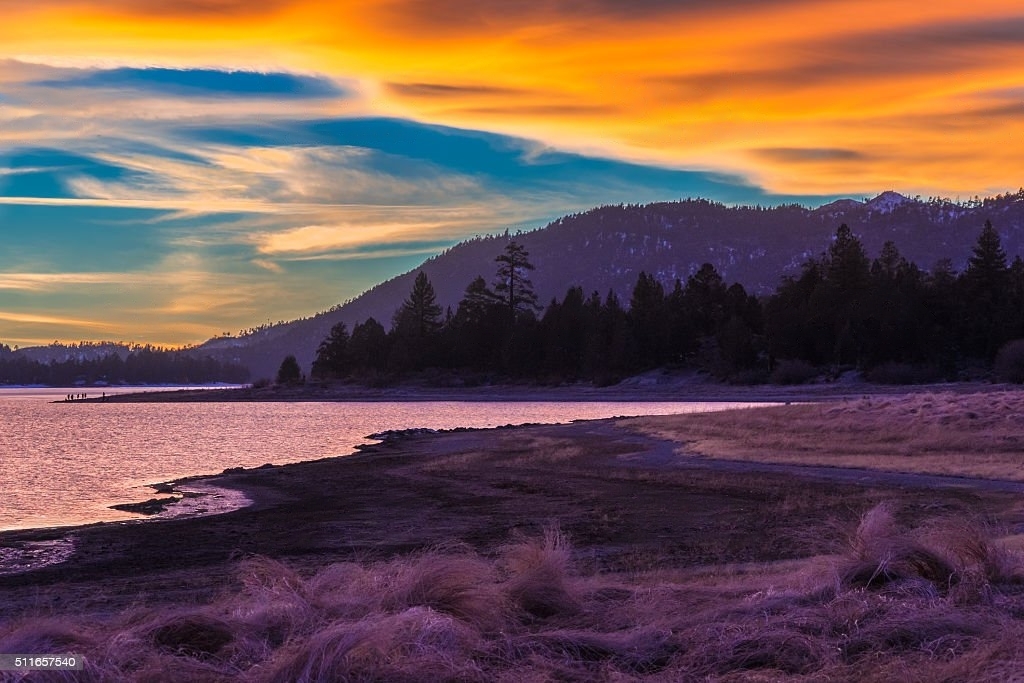 With its pubs, breweries, and live music venues, Big Bear offers a thriving nightlife scene after a day of outdoor activity. Take in some local music, sip on a refreshing beverage, or even try your hand at karaoke. Your evenings will be just as exciting as your daytime experiences thanks to the bustling atmosphere.
Suitable for Families
With a wide range of activities appropriate for all ages, Big Bear is a great vacation spot for families. Visit the Big Bear Funplex for go-kart racing, mini-golf, and arcade games, or take your kids to the Big Bear Alpine Slide for a thrilling trip down the mountain. Additionally, the entire family can take a boat excursion around the lake or go on a narrated nature walk.
Photographic Possibilities

In Big Bear, photographers will never run out of the opportunity to take beautiful pictures. The area's natural splendor makes for the ideal setting for taking stunning photos, from lake reflections at sunrise to expansive mountaintop views. Don't forget to bring your camera so you may document Big Bear's magnificence.
Safety Advice
Keep safety as your top priority when having fun in Big Bear. Here are some safety recommendations to bear in mind:
Keep hydrated at all times, especially while engaging in outdoor activities.
Wear comfortable shoes and proper clothing for the weather.
To avoid getting lost, follow trail signs and stick to established trails.
Be mindful of wildlife and keep a safe distance. Do not approach or feed wild animals.
Check weather forecasts and be prepared for changes in conditions, especially during winter visits.
Big Bear provides a wide choice of attractions and activities to suit a variety of tastes and interests. This mountain town has it all, whether you're looking for relaxation, outdoor experiences, or family-friendly entertainment. Experience nature firsthand, partake in exhilarating pursuits, learn about the community, and make priceless memories in Big Bear's stunning surroundings.
FAQs
Can I go hiking in Big Bear during winter?
Yes, you can go hiking in Big Bear during winter. However, it's important to check trail conditions and be prepared for snowy or icy paths. Use appropriate gear, such as traction devices for your shoes, and consider hiking with a knowledgeable guide if you're not familiar with winter hiking.

Are there any pet-friendly activities in Big Bear?
Yes, Big Bear is a pet-friendly destination. Many hiking trails allow dogs on a leash, and some accommodations and restaurants are pet-friendly as well. Ensure that you follow local rules and regulations regarding pets and keep your furry friends' safety and comfort in mind during your visit.
What are the best months to visit Big Bear?
Big Bear can be enjoyed throughout the year, with each season offering its unique charm. Summer is perfect for water sports and outdoor activities, while fall showcases beautiful foliage. Winter is ideal for skiing and snowboarding, and spring brings colorful wildflowers and pleasant weather.

Are there any historical sites in Big Bear?
Yes, Big Bear has some historical sites worth exploring. The Big Bear Historical Museum provides a glimpse into the region's past, showcasing artifacts and exhibits related to its pioneer days. Additionally, the Juniper Point and Metcalf Bay historic sites offer insights into the area's rich history.

How can I make camping reservations in Big Bear?
You can make camping reservations in Big Bear by contacting the Big Bear Discovery Center or visiting their website. They can provide information on available campgrounds, reservation procedures, and any specific requirements or restrictions. It's recommended to make reservations in advance, especially during peak seasons.