Calgary is a beautiful city located in the southern part of Alberta, Canada. It is the third largest city in Canada, after Toronto and Montreal. Calgary is known for its stunning mountains, its cowboy culture, and its annual Stampede, which is one of the largest rodeos in the world. The city is also home to a number of major corporations, including Suncor Energy, Canadian Pacific Railway, and Enbridge. It is a great place to live, work, and raise a family. The city is clean, safe, and has a lot to offer residents and visitors alike. It is also a very affordable city to live in, compared to other major Canadian cities.
Explore the Calgary Stampede
Every July, the world-famous Calgary Stampede rodeo and festival takes place. Any tourist must make the most of it. There are several different events at the Stampede, such as bull riding, barrel racing, and chuckwagon racing. In addition, there are food vendors, a carnival, and entertainment.
Visit Heritage Park Historical Village
Take a Walk or Bike Ride Along the Bow River Pathway
The 52-kilometer (32-mile) Bow River Pathway is a paved pathway that winds through Calgary. It's a fantastic location for a run, bike ride, or walk. Beautiful views of the river and city may be seen from the pathway.
Climb the Calgary Tower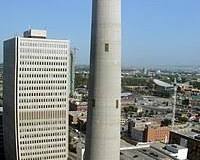 With a height of 191 meters (629 feet), the Calgary Tower provides sweeping city vistas. At the top of the tower is a café and an observation terrace.
Catch a Show at the Theatre Calgary
A professional theater group, Theatre Calgary presents a range of plays and musicals. The downtown Max Bell Theatre is the venue for the company's performances.
Explore the Glenbow Museum
More than a million objects are kept in storage in the Glenbow Museum, an art and historical museum. Dinosaur fossils, sculptures, paintings, and items from First Nations civilizations are all part of the museum's collection.
Go Shopping in the Stephen Avenue Walk
In the heart of downtown Calgary lies a pedestrian-only shopping center called The Stephen Avenue Walk. There are several different stores, eateries, and cafés within the mall.
Enjoy a Picnic in Prince's Island Park
Prince's Island Park is a well-liked location for swimming and picnics. Situated on an island in the Bow River, the park provides breathtaking views of the cityscape.
Visit the Calgary Zoo
More than 1,400 species from all around the world call the Calgary Zoo home. The zoo is an excellent resource for learning about conservation and wildlife.
Hike in the Rocky Mountains
The Rocky Mountains are only a short drive away from this location. There are several hiking paths available, varying in difficulty from simple to difficult.
There are a ton of activities in Calgary; these are just a handful. Calgary has plenty to offer everyone in terms of its rich history, dynamic culture, and breathtaking natural beauty.