Welcome to Somerset, Kentucky, a picturesque destination offering a plethora of activities for visitors seeking both natural beauty and recreational opportunities. Nestled within the serene landscapes of the Bluegrass State, Somerset boasts a diverse array of attractions, from tranquil parks to exhilarating water adventures. Let us be your guide to the most captivating things to do in Somerset (KY).
Lake Cumberland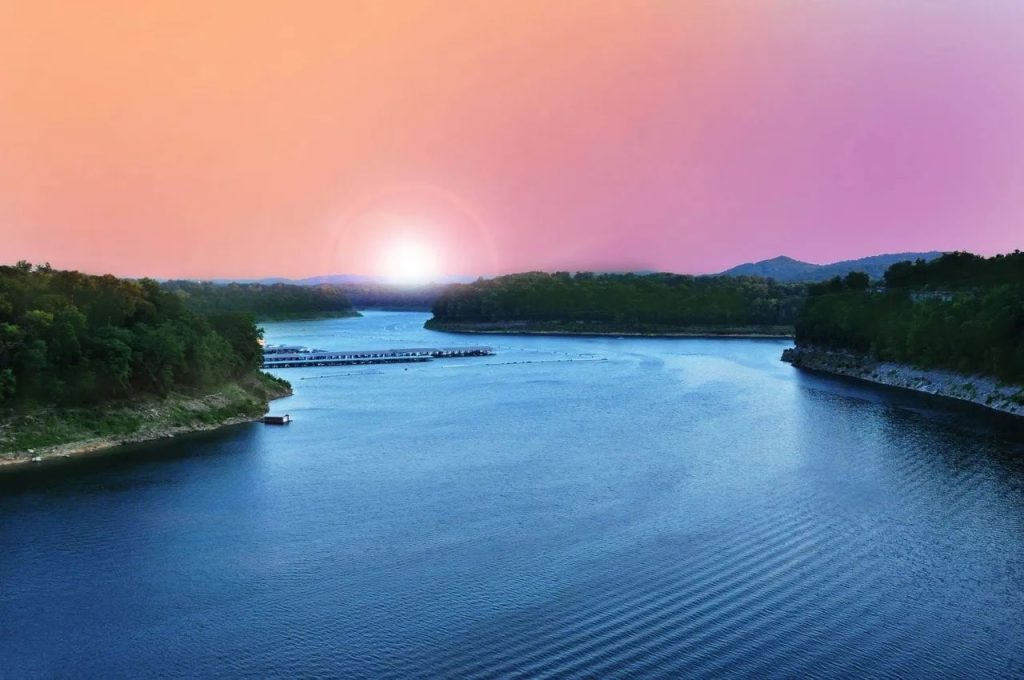 A jewel in the crown of Somerset, Lake Cumberland is a haven for water enthusiasts and nature lovers alike. Spanning over 1,200 miles of breathtaking shoreline, this reservoir beckons visitors with its crystal-clear waters and a myriad of exciting activities. From boating, fishing, and water skiing to camping and hiking along the picturesque trails, Lake Cumberland offers a rejuvenating escape for those seeking tranquility or adventure.
Daniel Boone National Forest
Enveloping Somerset in a lush embrace, Daniel Boone National Forest stands as a testament to the untamed beauty of Kentucky's landscape. With its expansive woodlands, rugged terrain, and an abundance of wildlife, this forest provides an immersive experience for outdoor enthusiasts and nature aficionados. Visitors can engage in activities such as hiking, rock climbing, and birdwatching while soaking in the awe-inspiring vistas of the surrounding natural wonders.
Cumberland Falls
For an awe-inspiring natural spectacle, Cumberland Falls is a must-visit destination in Somerset. Renowned as the "Niagara of the South," this majestic waterfall cascades gracefully, creating an ethereal display of mist and rainbows, especially during the moonbow phenomenon, a rare lunar rainbow visible on clear nights. Visitors can indulge in various activities such as hiking, picnicking, and photography, immersing themselves in the allure of this captivating natural wonder.
Pulaski County Park
Offering a tranquil retreat amid the verdant landscapes of Somerset, Pulaski County Park provides an idyllic setting for relaxation and outdoor recreation. Moreover, with its well-maintained trails, verdant picnic spots, and recreational facilities, this park is an ideal destination for families, friends, and nature enthusiasts. Visitors can partake in activities such as camping, fishing, and leisurely strolls, reveling in the serenity and natural beauty that surrounds them.
General Burnside Island State Park
One of the best things to do in Somerset (KY) is General Burnside Island State Park, located near Somerset, which offers an enchanting blend of natural beauty and recreational amenities. Moreover, Nestled amidst the serenity of Lake Cumberland, this park allures visitors with its lush greenery, well-maintained golf courses, and scenic trails for hiking and biking. Additionally, the park provides excellent opportunities for fishing, boating, and camping, ensuring a memorable and invigorating experience for all who venture here.
SomerSplash
SomerSplash, the premier water park in Somerset, promises an exhilarating and refreshing escape for visitors of all ages. Moreover, with its thrilling water slides, wave pools, and interactive play areas, the park offers endless hours of aquatic amusement and excitement. Moreover, Families and thrill-seekers can revel in the joy of splashing through the water attractions, creating unforgettable memories in this vibrant and lively aquatic paradise.
Master Musicians Festival (MMF)
One of the best things to do in Somerset (KY) is The Master Musicians Festival (MMF) in Somerset. It is a celebration of music, arts, and culture that draws in enthusiasts from all walks of life. However, Showcasing a diverse lineup of talented musicians and artists, this annual event serves as a vibrant hub for creativity and community spirit. With its engaging performances, artisanal showcases, and delectable local cuisines, the festival provides an immersive cultural experience that resonates with the heart and soul of Somerset.
In conclusion, Somerset, Kentucky, stands as a beacon of natural beauty, cultural vibrancy, and recreational allure. From the tranquil shores of Lake Cumberland to the enchanting wilderness of Daniel Boone National Forest, this city offers an array of experiences that cater to every visitor's desires. Whether you seek serenity amidst nature's embrace or an exhilarating adventure, Somerset invites you to indulge in its rich tapestry of attractions and create lasting memories that will linger in your heart for years to come.