Nestled within the picturesque landscapes of North Carolina, an array of enchanting lakes awaits, each embodying its own unique charm and natural allure. From the tranquil shores of Lake Norman to the hidden serenity of Lake James, these pristine bodies of water offer a serene escape for both locals and visitors, promising a captivating journey through the heart of the state's breathtaking natural beauty.
Lake Norman
In the heart of North Carolina lies the stunning Lake Norman, a captivating reservoir renowned for its picturesque landscapes and vibrant recreational opportunities. Moreover, Embraced by the charming towns of Cornelius, Davidson, and Huntersville, Lake Norman allures countless visitors with its sprawling waters and diverse aquatic activities. From boating and fishing to lakeside picnics, Lake Norman offers a serene escape for nature enthusiasts and adventure seekers alike.
Jordan Lake
Nestled amidst the lush woodlands of North Carolina, Jordan Lake stands as a testament to the state's natural allure. With its expansive waters and encompassing shoreline, Jordan Lake lures visitors with its idyllic camping spots and scenic hiking trails. Besides, Its tranquil ambiance and diverse wildlife create an enchanting haven for birdwatchers and nature enthusiasts, offering a sublime retreat from the bustle of everyday life.
Lake James
Tucked away in the scenic foothills of the Blue Ridge Mountains, Lake James exudes an undeniable charm that captures the essence of North Carolina's natural beauty. Its crystal-clear waters provide an ideal setting for a myriad of water activities, including swimming, kayaking, and paddleboarding. With its surrounding state park and picturesque vistas, Lake James serves as an alluring destination for those seeking both serenity and outdoor excitement.
High Rock Lake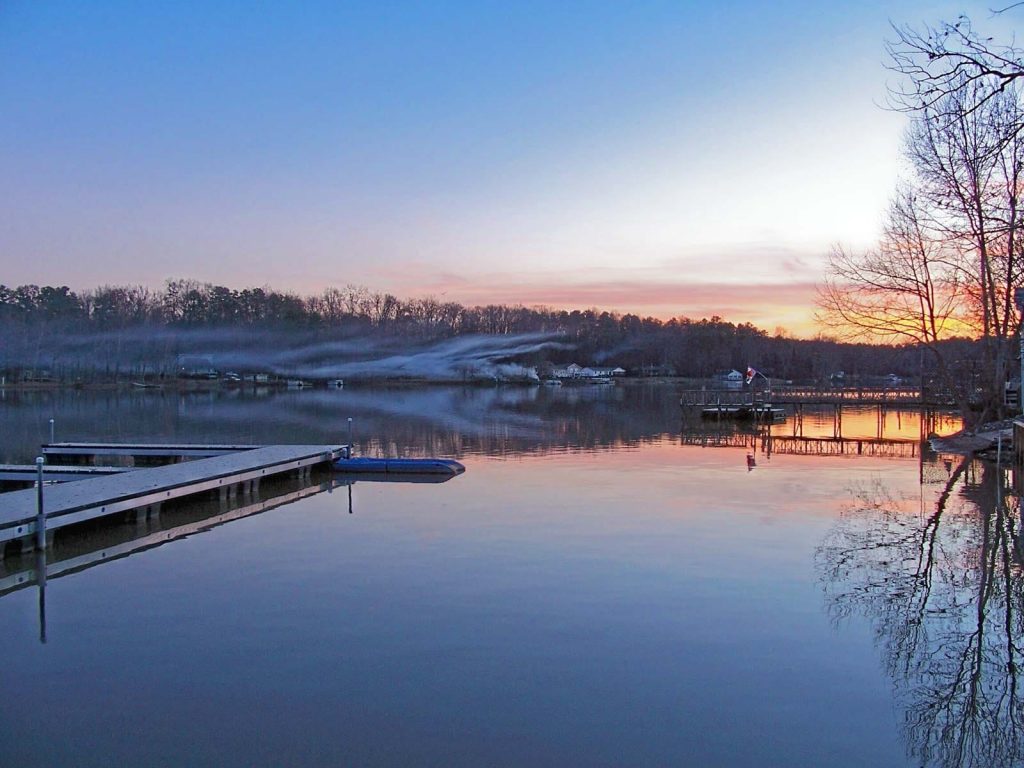 High Rock Lake, nestled in the heart of the Piedmont region, stands as a testament to North Carolina's captivating natural wonders. Moreover, Boasting over 365 miles of picturesque shoreline, this reservoir offers a plethora of recreational pursuits, from fishing and boating to lakeside camping. In addition, with its serene atmosphere and breathtaking sunsets, High Rock Lake beckons travelers to immerse themselves in the tranquility of its pristine surroundings.
Lake Glenville
Perched amidst the scenic mountains of Jackson County, Lake Glenville embodies the epitome of North Carolina's natural splendor. Moreover, with its expansive waters and cascading waterfalls, Lake Glenville allures visitors with its perfect blend of tranquility and adventure. From lakeside picnics to thrilling water sports, this majestic lake provides an idyllic setting for those seeking to reconnect with nature and bask in the region's breathtaking landscapes.
Badin Lake
Nestled amidst the Uwharrie National Forest, Badin Lake stands as a testament to the untamed beauty of North Carolina's wilderness. Moreover, with its secluded coves and serene atmosphere, Badin Lake offers an escape from the hustle and bustle of everyday life. Whether it's fishing by the shore or exploring the surrounding hiking trails, visitors can immerse themselves in the tranquility and natural charm that Badin Lake so generously offers.
Lake Wylie
Spanning the border between North Carolina and South Carolina, Lake Wylie stands as an emblem of the harmonious coexistence of urban and natural landscapes. With its proximity to Charlotte, this lake offers a unique blend of outdoor recreation and modern amenities. From lakeside dining to water-based activities, Lake Wylie provides a scenic backdrop for both relaxation and vibrant community experiences, making it a sought-after destination for locals and tourists alike.
Embark on a Journey of Natural Splendor
Lakes in North Carolina, each with its unique character and offerings, provide an enriching experience for those seeking solace in nature's embrace. Moreover, From the tranquility of Lake Norman to the untamed beauty of Badin Lake, these water bodies invite you to indulge in a world where serenity and adventure intertwine seamlessly. In addition, Uncover the treasures of North Carolina's lakes and immerse yourself in the captivating wonders they hold, promising an unforgettable journey amidst nature's bountiful charm.