Explore a variety of luxury hotels in Seattle that will transform your vacation. Staypineapple, The Maxwell Hotel, Hyatt At Olive 8, and Hotel Ballard all provide more than simply a place to sleep; they provide a relaxing retreat, each in its unique way. Plunge into the refreshing waters, soak up the sun, and forget your cares in the tranquil atmosphere of these wonderful pools. Relax in style at Seattle Hotels with Pools.
Hotel Ballard
The Hotel Ballard is an excellent illustration of how to have a relaxing and enjoyable stay in the middle of Seattle without sacrificing luxury. This luxurious retreat has everything you could want, including a beautiful pool where you can unwind and take it easy. This hotel, located in the heart of Ballard, offers a relaxing retreat with its luxurious facilities and tranquil pool area.
Embassy Suites by Hilton Seattle Downtown Pioneer Square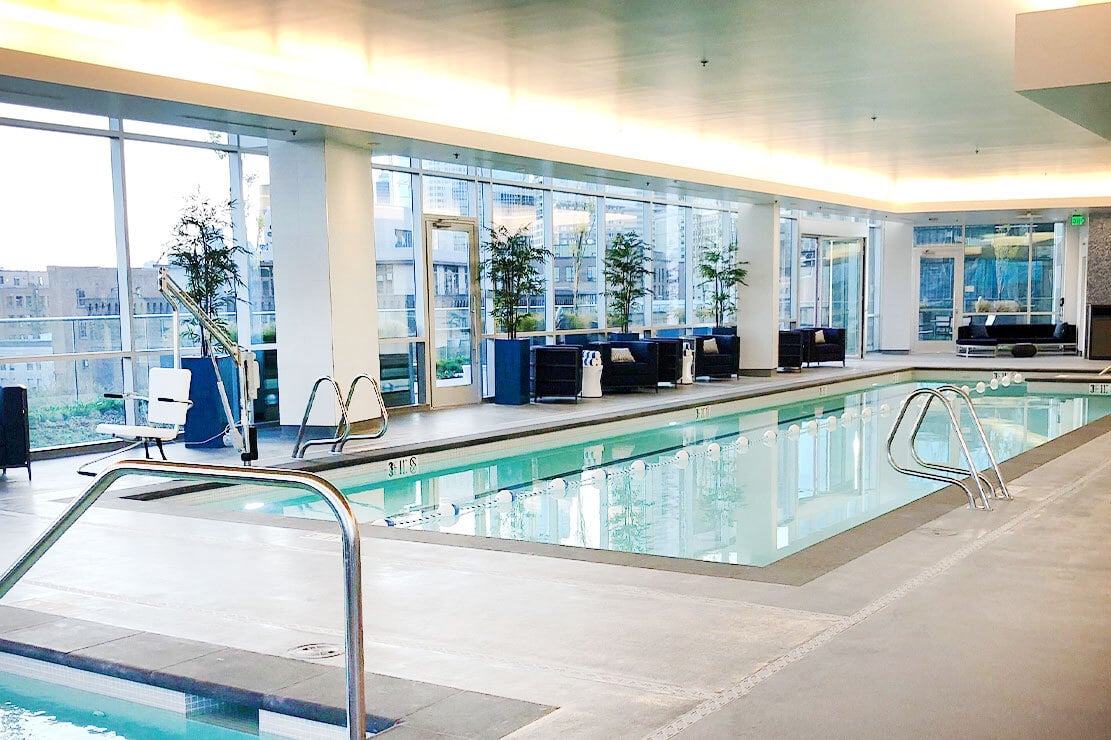 The Embassy Suites by Hilton Seattle Downtown Pioneer Square is a great option for travelers in search of luxury and convenience. The hotel's appeal extends well beyond the comfort of its luxurious rooms and the quality of its staff. Relax in the warm waters of the pool, enjoy the sunshine, and forget your cares for a while.
Chic Vibes and Urban Comfort: Staypineapple, The Maxwell Hotel, Seattle Center
Staypineapple, The Maxwell Hotel is a trendy urban oasis located in Seattle's historic Center. In addition to the city's sights, guests at this hip hotel may relax in the hotel's pool. In addition to a comfortable room, the Maxwell Hotel also has a relaxing pool area.
Hyatt At Olive 8
When you stay at the contemporary and soothing Hyatt At Olive 8, you enter a world of comfort and luxury. The pool area at this high-end hotel is as peaceful as the rest of the establishment. Immerse yourself in the pristine waters, indulge in the luxurious facilities, and forget about your cares in this tranquil haven in the middle of Seattle.
A Tranquil Escape at Staypineapple, University Inn, University District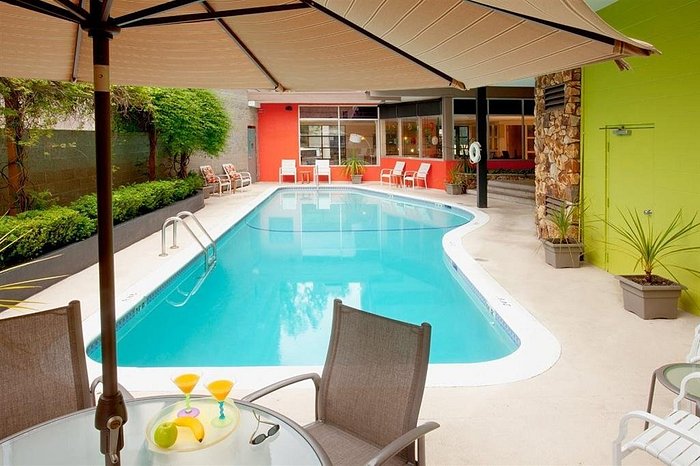 Staypineapple, University Inn is a wonderful getaway in the middle of Seattle's lively University District. Guests may escape the hustle and bustle of the neighborhood and rest in the hotel's tranquil pool. This tranquil haven will make every trip, business or pleasure, more enjoyable.
Summary
Moving between these fantastic Seattle Hotels with Pools not only ensures a pleasant stay but also provides plenty of opportunities to unwind and recharge. From the hip atmosphere of Staypineapple to the sophisticated style of Hyatt At Olive 8, each place has something special to offer. Whether you're traveling for business or pleasure, with or without a group, these hotels have all you need to relax by the pool and enjoy your trip. Make Seattle the destination of your next vacation and immerse yourself in a world where pampering and fun are inseparable.