A number of the most intriguing waterfalls in the United States may be found in Georgia, a state renowned for its varied landscapes and natural beauties. Visitors can take a soothing break from the bustle of daily life at these cascades and rediscover the beauty of nature. Georgia's waterfalls provide amazing experiences, whether you're an adventure fanatic or a leisure seeker. We'll take you on a tour of Georgia's lovely waterfalls in this post, revealing their captivating beauty and emphasizing must-see locations.
Amicalola Falls State Park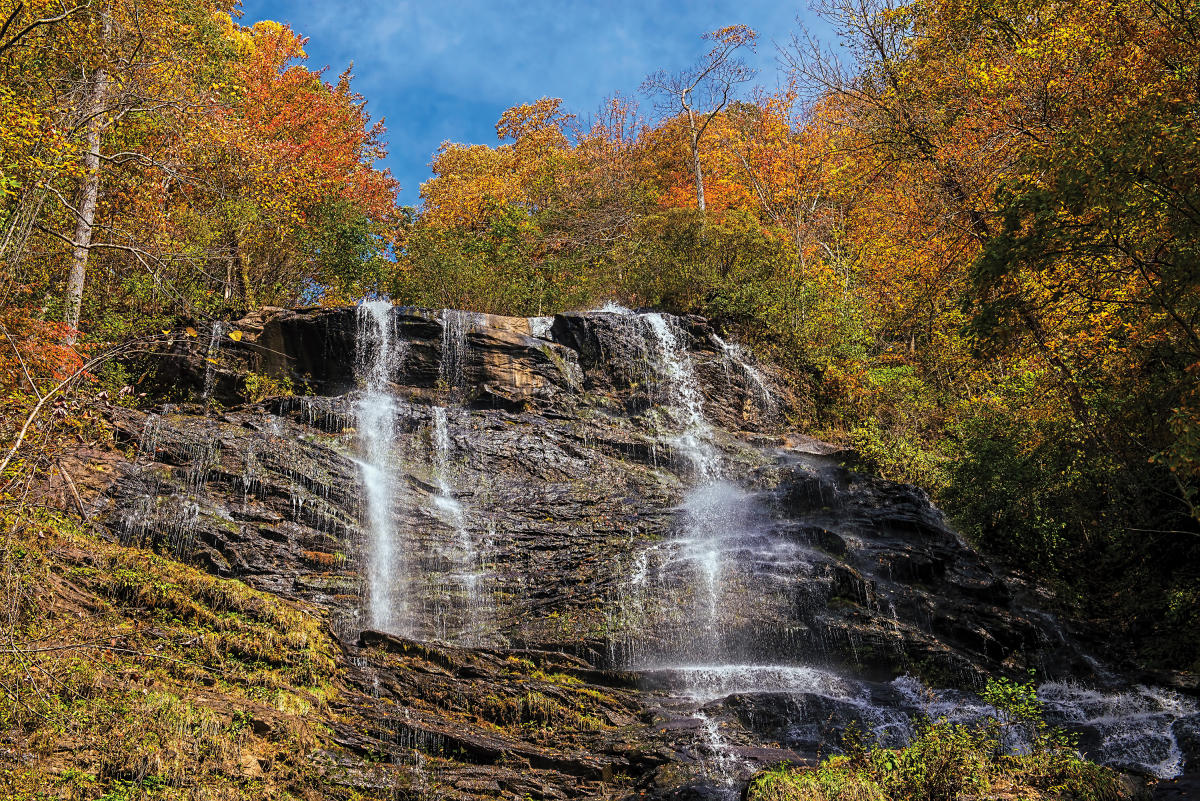 The tallest waterfall in Georgia is located in Amicalola Falls State Park, which is tucked away in the North Georgia mountains. Visitors come from all over the world to see the spectacular scene provided by the 729-foot cascading beauty. To access the many observation platforms, hike through the park's well-maintained pathways. From there, you may take in the beautiful vista from various perspectives. Explore the peaceful forests, picnic sites, and campers as you move deeper into the park for an authentic outdoor adventure.
Anna Ruby Falls
A Double Pleasure Near Helen, Georgia, Anna Ruby Falls offers a singular sight: a double waterfall created by the fusion of two different creeks. There is a paved trail that leads to the viewing platform at this charming treasure, which is located in the Chattahoochee National Forest. Take in the serene atmosphere that is characterized by lush vegetation and the tranquil sounds of falling water.
Tallulah Gorge State Park
The Grand Canyon of Nature It is important to visit Tallulah Gorge State Park, which is frequently referred to as Georgia's Grand Canyon. The Tallulah River carved the valley, which is home to several magnificent waterfalls, including the cascading Tallulah Falls. There are many vantage locations from which visitors can view these magnificent falls, including a thrilling suspension bridge. The park also provides hiking, rock climbing, and whitewater kayaking activities for thrill-seekers.
Raven Cliff Falls
A Secret Gem Raven Cliff Falls, which is tucked away in the Chattahoochee National Forest, offers a unique adventure. A 40-foot waterfall is reached after a modest hiking walk that takes you through lush forests and along a bubbling brook. As the trail progresses, breathtaking panoramic vistas of the surrounding mountains are revealed, and visitors have the chance to experience the Appalachian Trail's untamed splendor.
Helton Creek Falls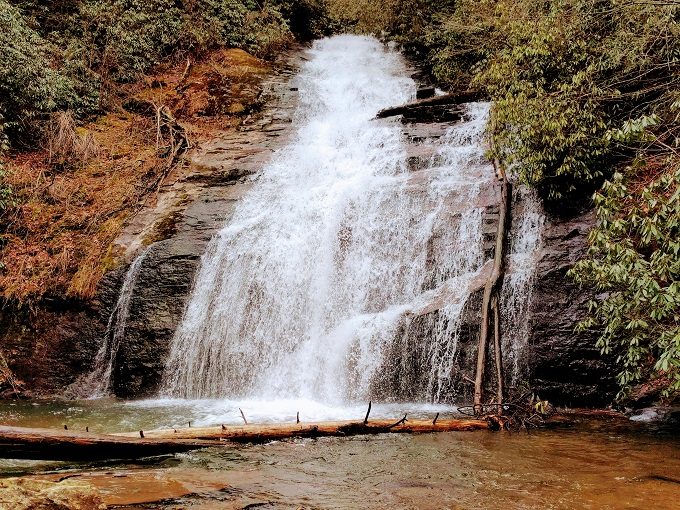 Simplicity in Serenity Helton Creek Falls provides a peaceful retreat for those looking for a soothing waterfall experience. This undiscovered gem may be found in the Chattahoochee National Forest and features two cascades: the upper falls, which drop 30 feet, and the lower falls, which rise 50 feet. The easy access and short stroll to the falls make it the perfect location for a tranquil picnic or a cool soak.
The waterfalls in Georgia open a door to enthralling natural beauty and give a pleasant break from the stresses of contemporary life. Each cascade, from the towering splendor of Amicalola Falls to the hidden treasures like Raven Cliff Falls, tells a different tale and invites visitors to engage deeply with nature. The waterfalls of Georgia guarantee memorable experiences that will leave you in amazement, whether you're an experienced hiker or a leisure seeker. Set out on a mission to unearth these hidden gems and acquaint yourself with Georgia's water's stunning scenery.