Texas is endowed with several natural wonders, and its national parks provide an exceptional opportunity to explore the diverse landscapes, unusual fauna, and rich cultural legacy of the Lone Star State. The national parks in Texas provide something for everyone, whether you're an outdoor enthusiast, a wildlife lover, or just looking for a peaceful getaway. The best national parks in Texas will be discussed in detail in this article, along with information on the main attractions that each park offers.
Big Bend National Park
Big Bend National Park is a large wilderness with imposing mountains, rough gorges, and vast desert areas that is tucked away along the Rio Grande River. This park is a hiker's dream, with a variety of routes leading to breathtaking panoramas and providing chances to see local species including roadrunners, javelinas, and bighorn sheep. Don't pass up the opportunity to stargaze under the darkest skies in the contiguous United States or take a tranquil float ride down the Rio Grande.
Guadalupe Mountains National Park
Guadalupe Mountains National Park is a must-see location if you enjoy hiking and soaring peaks. This park, which is home to Guadalupe Peak, the highest point in Texas, provides beautiful views, a variety of flora, and a rich history of prehistoric civilizations. Put on your hiking boots and take on the routes that meander through rocky canyons and lead to breathtaking peak views. Observe unusual plant species, such as the rare Guadalupe fescue, and take advantage of the park's many possibilities for birdwatching.
Padre Island National Seashore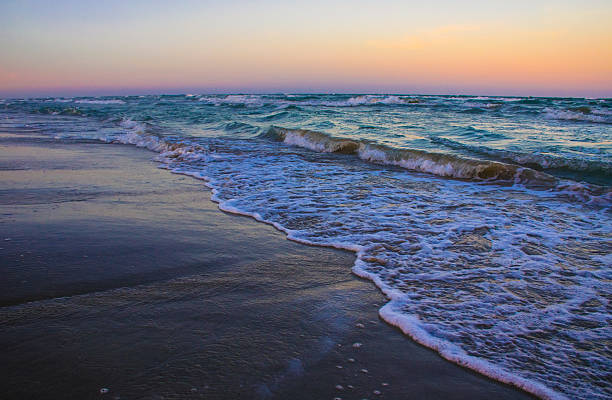 Padre Island National Seashore tempts tourists looking for a coastal getaway with its immaculate beaches, never-ending dunes, and abundant marine life. On this barrier island, you may go swimming, kayaking, birdwatching, and even see endangered Kemp's ridley sea turtles laying their eggs. Relax on the remote beaches, enjoy a gorgeous drive along the coastline, or go fishing in the Gulf of Mexico.
Big Thicket National Preserve
Big Thicket National Preserve, dubbed the "Biological Crossroads of North America," is a paradise for birdwatchers and wildlife lovers. This unique ecosystem, which covers more than 100,000 acres, has a tonne of paths, creeks, and rivers to explore. Immerse yourself in the thick forests, take in the symphony of bird songs, and try to spot elusive animals like the American alligator and the red-cockaded woodpecker.
A compelling fusion of outdoor activity, natural beauty, and cultural legacy may be found in Texas' national parks. The national parks of Texas have everything, whether you want to climb through stunning canyons, unwind on gorgeous beaches, or get lost in lush forests. Each park offers a distinctive experience that will leave you with priceless memories, from the untamed vistas of Big Bend to the seaside beauty of Padre Island.
FAQS

1: How many national parks are there in Texas?
There are two national parks in Texas. They are Guadalupe Mountains National Park and Big Bend National Park.
2: What is unique about Big Bend National Park in Texas?
Big Bend National Park is renowned for its various ecosystems and spectacular natural scenery. It includes a sizable portion of the Rio Grande River, the Chisos Mountains, and the Chihuahuan Desert. It provides opportunities for astronomy, hiking, camping, and learning about a rich cultural past.
3: Can I go camping in Texas national parks?
Yes, Texas's Big Bend and Guadalupe Mountains national parks both include camping areas. Many campgrounds in Big Bend provide different facilities and backcountry camping choices. There are approved campgrounds in the Guadalupe Mountains National Park, and backcountry camping permits are also available.
4: Are pets allowed in Texas national parks?
There are limitations to protecting the well-being of wildlife and people, even though pets are permitted in some areas of Texas' national parks. Pets are typically restricted to developed locations like campgrounds and paved roads and must be leashed at all times. It's always a good idea to double-check each park's individual rules before taking a pet there.