India has a great collection of well-known structures that display architectural brilliance, as well as a rich history and diverse cultural heritage. The architectural marvels of India span many different styles and eras, from ancient temples to contemporary skyscrapers. In this post, we'll take a trip through time and examine some of the famous buildings in India, marveling at the skill and genius that went into creating them.
The Taj Mahal
One of the most well-known structures in the world is the Taj Mahal, which is situated in Agra. This ivory-white marble monument was constructed by Emperor Shah Jahan in honor of his cherished wife, Mumtaz Mahal, and is now a UNESCO World Heritage Site. It is a marvel of Mughal architecture and a representation of everlasting love because of its elaborate architectural elements, symmetrical layout, and lovely gardens.
The Red Fort
The Red Fort one of the most famous buildings in India, a majestic stronghold in Delhi, was the home of the Mughal rulers for about 200 years. It is an architectural wonder made of red sandstone, with imposing walls, elaborate entrances, and exquisite palaces inside. It serves as a reminder of India's battle for freedom today and is a well-liked tourist attraction.
Hawa Mahal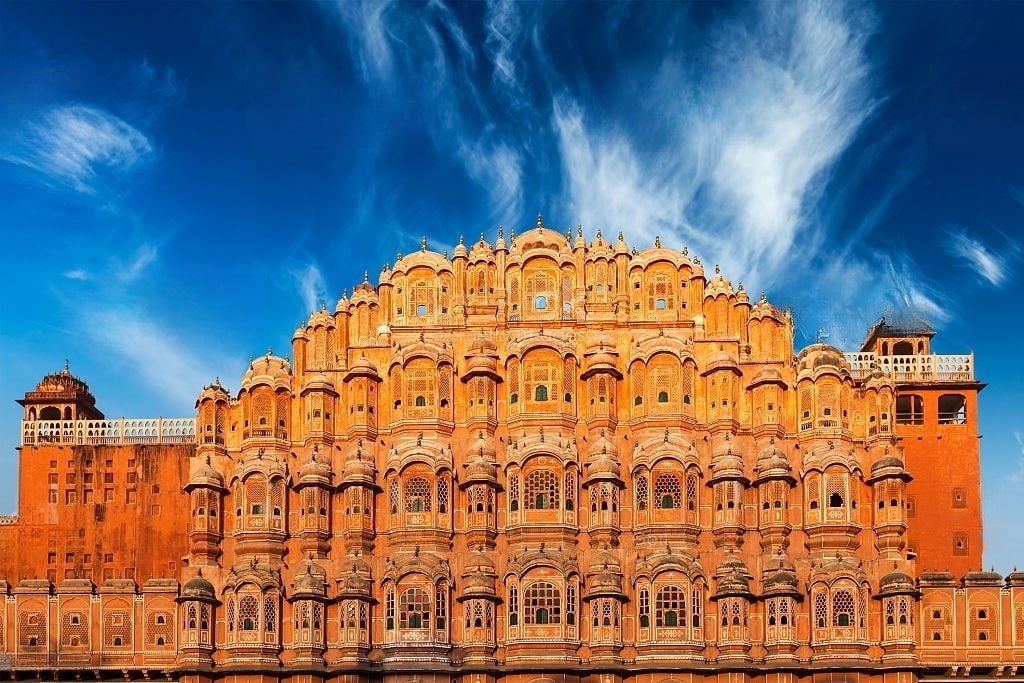 The Hawa Mahal, often called the Palace of Winds, is located in Jaipur, the state capital of Rajasthan. This magnificent five-story building has a façade embellished with numerous tiny windows that let in pleasant breezes. It is a beautiful sight and a tribute to Rajputana architecture because of the elaborate latticework and pink sandstone construction.
The Qutub Minar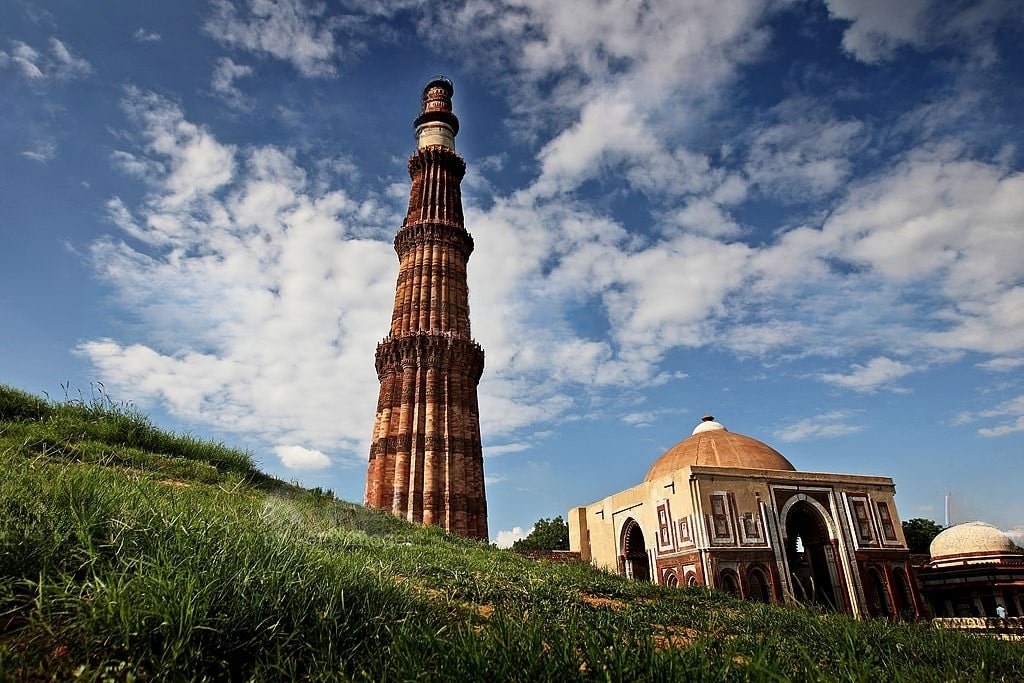 One of the most impressive examples of Indo-Islamic architecture is the Qutub Minar in Delhi. It is the highest brick minaret in the world, at 73 meters high. It was constructed in the 12th century and features exquisite carvings and inscriptions that combine Islamic and Hindu design elements. Visitors may ascend the spiral staircase to take in expansive views of the neighborhood.
Mysore Palace
The city of Mysore's Mysore Palace is a magnificent example of Indo-Saracenic design. It is a visual marvel with its elaborate domes, arches, and ornate features. Thousands of lights illuminate the castle on important occasions, providing a mesmerizing display for onlookers.
Gateway of India
Mumbai's Gateway of India is a colossal arch that serves as the city's gateway. It was constructed under the British Raj and has Hindu and Muslim architectural influences. This famous monument, which is set against the Arabian Sea, has seen important historical occurrences and is still a top tourist destination.
Victoria Memorial
The Victoria Memorial is a large marble structure in Kolkata that honors Queen Victoria. It was constructed in the early 20th century and exhibits a fusion of Mughal and British architectural elements. The memorial, which is surrounded by lovely gardens, has a museum with a sizable collection of artifacts that sheds light on India's colonial past.
Lotus Temple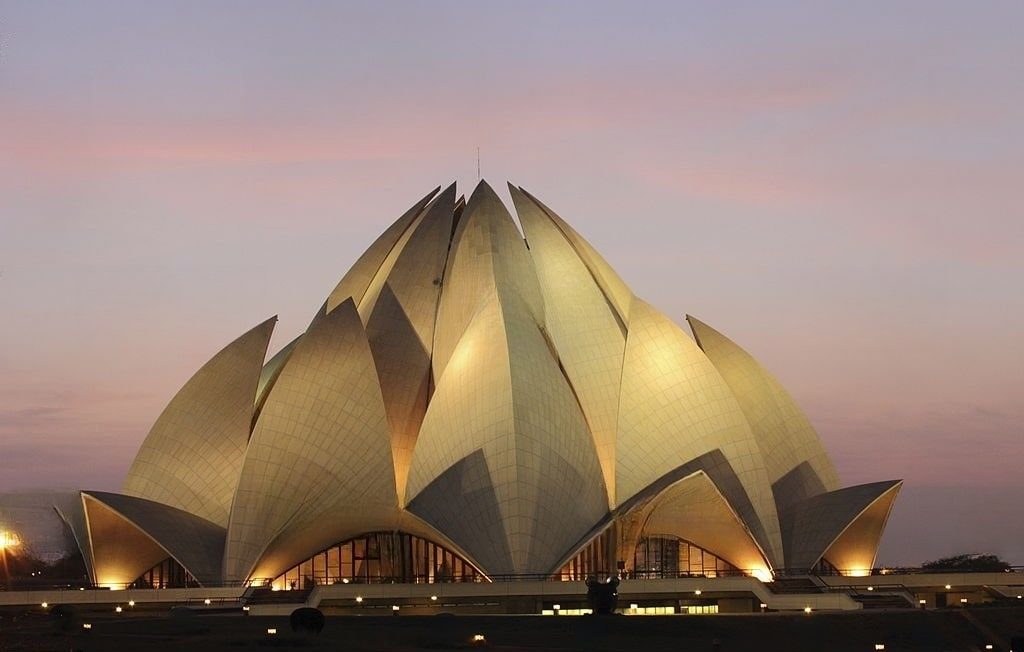 The majestic Lotus Temple in Delhi is renowned for its unusual design, which was inspired by lotus flowers. Anyone of any faith is welcome to reflect and find spiritual solace in this Bahá institution of worship. Due to its serene ambiance and unique design, the temple is a must-visit place.
Charminar
The Charminar, often known as the "Four Minarets," is a famous landmark in Hyderabad. This magnificent building, which dates back to 1591, acts as a point of entry to the city's vibrant marketplaces and old-world charm. Charminar is a representation of Hyderabad's cultural history with its beautiful brickwork and arches.
Rashtrapati Bhavan
Rashtrapati Bhavan, located in New Delhi, is the official residence of the President of India. This grand mansion showcases a blend of Indian and Western architectural styles and covers an expansive area. The beautiful Mughal gardens surrounding the residence add to its charm, making it an architectural marvel.
Summary
India's well-known structures provide evidence of its rich architectural legacy. Visitors are enthralled by the magnificence, exquisite architecture, and historical importance of these buildings, which range from the timeless beauty of the Taj Mahal to contemporary wonders. Investigating these architectural marvels provides a window into famous buildings in India, present, and future while showing the extraordinary skill and creative vision of its architects.