Jhargram, a small town in the Indian state of West Bengal known for its idyllic setting in the midst of natural beauty, has become more popular with travelers looking to get away from the hustle and bustle of city life. Jhargram is a great place to visit if you're looking for a peaceful escape in the midst of nature. The Jhargram Resorts, such as Methobari Green Resort, Jhargram Rajbari Tourist Complex, and Chetona Eco Village Resort and Tourism, are among the best ways to have a wonderful trip to this picturesque town.
Exploring Jhargram: A Nature Lover's Delight
In addition to its many luxurious hotels, Jhargram also has a wealth of historical sites and stunning natural scenery. Travelers to Kakrajhor may experience the local culture by venturing into the deep Sal woods, seeing tribal settlements, and participating in the annual festivals.
The town also features the Jhargram Mini Zoo, where visitors may see some of the local flora and fauna. Other popular destinations are the Kanak Durga Temple and the Deer Park.
Outdoor Activities in Jhargram
Jhargram is a haven for nature lovers thanks to its verdant scenery and calm atmosphere. You may get in touch with nature, uncover its secrets, and feel the thrill of adventure in this picturesque town in West Bengal, India. Some of the best things to do in Jhargram's great outdoors are listed here.
1. Nature Walks and Trekking:
Kakrajhor Forest: Kakrajhor's extensive Sal woods are great for hiking and exploring nature. Discover the forest's abundant wildlife and peaceful atmosphere.
Jungle Safari: Deer, peacocks, and many kinds of birds may be seen in their native habitats on guided jungle safaris, which are offered by several of the hotels in Jhargram.
2. Birdwatching:
Jhargram Mini Zoo: In addition to the animals, this little zoo also has some birds. Both year-round residents and seasonal visitors may enjoy the sights and sounds of a wide variety of birds.
Chichira Forest: Another great place to see birds is Chichira. Binoculars are highly recommended so that you can take in the wide variety of birdlife.
3. Cycling:
Exploring the Countryside: Rent a bike and pedal through the beautiful Jhargram countryside. The paddy fields, meandering roads, and small towns make for a beautiful drive.
Ride Along the Jhargram-Purulia Highway: Highway cycling is pleasant because of the lack of traffic and the opportunity to take in the sights.
4. Picnicking:
Susunia Hills: The Susunia Hills are a famous picnic area not far from Jhargram. The hills are a beautiful setting for a day of recreation and exploration, with options for both hiking and rock climbing.
5. River Rafting and Boating:
Kangsabati Dam: Water sports enthusiasts go to Kangsabati Dam, which is located close to Jhargram. In the summer, you may go river rafting, and in the winter, you can go boating on the reservoir.
Jhargram Resorts
Jhargram Resorts are a peaceful haven in the middle of the wilderness. These resorts in this West Bengal town provide the ideal combination of contemporary amenities and environmental conscience, all while being surrounded by verdant foliage and a relaxed atmosphere.
Methobari Green Resort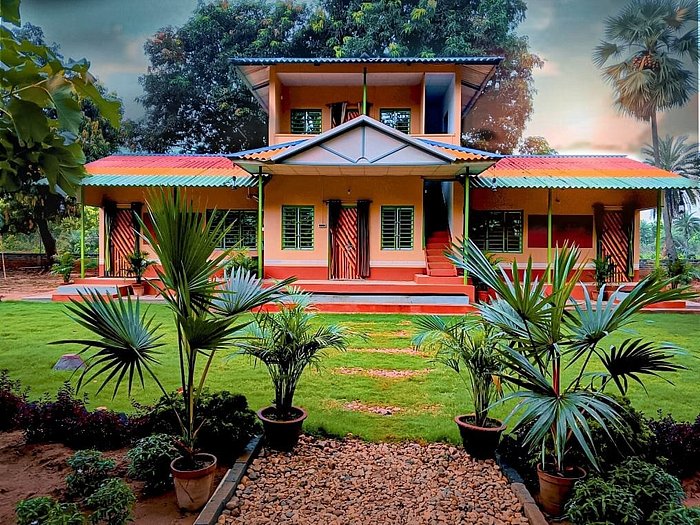 Tucked away in the lush trees of Jhargram, you'll find the Methobari Green Resort. This sustainable resort is a model of eco-friendly design and thoughtful environmental management. Cottages and bungalows at the resort include all the amenities of home and more, including beautiful landscaping and scenic vistas. Nature hikes, birding, and guided excursions into the adjacent forests are just some of the outdoor activities available at the Methobari Green Resort.
Methobari Green Resort stands out from the competition because to its eco-friendly attitude. The resort uses sustainable energy sources, recycles its trash, and helps protect the surrounding ecosystem. Methobari Green Resort is perfect for those who want to get away from it all in a relaxing and sustainable setting.
Jhargram Rajbari Tourist Complex
The Jhargram Rajbari Tourist Complex was built to honor the city's regal past. The Jhargram Palace, the home of the Malla Deb kings and queens, includes this edifice. A wonderful combination of ancient history and contemporary hospitality, it now serves as a popular tourist destination.
At the Rajbari Tourist Complex, sightseers may relive the opulence of the bygone era. Luxurious rooms and suites include all the conveniences of home and more. Ancient trees and sculptures dot the expansive grounds, which are perfect for a stroll. The complex also often hosts cultural events and performances, offering visitors a taste of the region's traditional music and dance.
Chetona Eco Village Resort and Tourism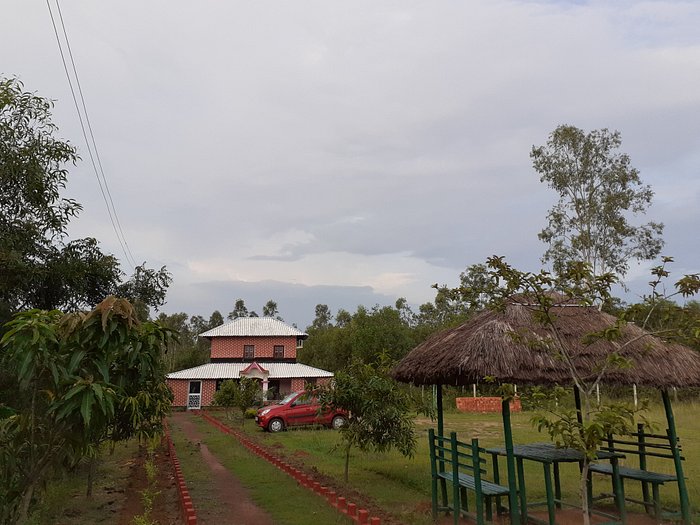 The Chetona Eco Village Resort and Tourism is another picture-perfect hideaway in Jhargram that calls out to people in search of a natural renewal. The resort's cottages, which are nestled in verdant surroundings and gaze out over placid bodies of water, are an ideal refuge from the hustle and bustle of the city. The chirping of birds and the rustling of leaves provide a tranquil backdrop while guests relax in the company of nature.
Eco-friendly hiking routes, organic farm tours, and yoga classes are just some of the green offerings at this resort. Chetona Eco Village Resort and Tourism encourages eco-friendly travel and is dedicated to protecting local ecosystems. They're working to improve things like garbage management, solar energy use, and rainwater collection.
How to Reach
Rail: The train stop closest to you is in Jhargram. It's about 9 kilometers away, which is about a 20-minute drive.
Air: The Netaji Subhash Chandra Bose International Airport in Kolkata is the closest airport. It's 193 kilometers away, which is about 3 hours and 40 minutes by car.
Road: Through National Highway 12, it takes about 4 hours to get from Kolkata to the land, which is 186 kilometers away.
Best Time to Visit
The best time to go there is from October to early March. The weather is still nice, and the clear skies make for great watching circumstances. Because it's hotter and more humid in the summer, it's not a good time to go hiking.
Conclusion
Because of its beautiful landscape and rich history, Jhargram is frequently visited by nature lovers and history buffs alike. In Jhargram, you may stay at any number of resorts, from the budget-friendly Methobari Green Resort to the opulent Chetona Eco Village Resort and Tourism. Prepare yourself for an exciting journey to a land where stunning scenery and rich cultural traditions live peacefully.