Thailand's reputation for high-end hotels, breathtaking natural scenery, and kind and welcoming people has long been associated with luxurious vacations. There is a new trend in high-end lodgings in Thailand, and it involves hotels with private pools. These five-star hideaways are so luxurious that they've almost invented a new category of accommodation: the exclusive, secluded getaway. This article examines the appeal of Thailand hotels with private pools, as well as the advantages and standout accommodations available.
A Paradisiacal Escape
Natural beauty complements Thailand's already alluring cultural offerings and historical landmarks as a prime tourist destination. Travelers have been drawn to the region for years by the promise of its verdant jungles, clear seas, and beautiful beaches. Now picture yourself immersed in your retreat, a pool with an infinity edge that seems to flow right into the scenery. Private pool hotels in Thailand provide visitors with an unparalleled amount of solitude and peace.
Unparalleled Luxury
A private pool is the pinnacle of extravagant living. A private pool is an added luxury that goes above and beyond the services provided by even the most opulent hotels. You may go for a swim first thing in the morning, take a dip after dinner, or just relax with a drink at the water's edge. These pools are the epitome of relaxation and luxury, transforming your getaway into a trip you'll never forget.
The Benefits of Seclusion
The incomparable sensation of privacy offered by hotels with private pools is one of the greatest benefits they provide. Resorts often include communal pools, but having your pool means you can relax in peace. At a time when people are looking for methods to keep their distance from others without sacrificing the fun of traveling, this is a welcome development.
Selection of Exquisite Options
Several hotels in Thailand cater to the need for secluded pool getaways. Here are some of the most remarkable options we can consider:
Six Senses Yao Noi, Phuket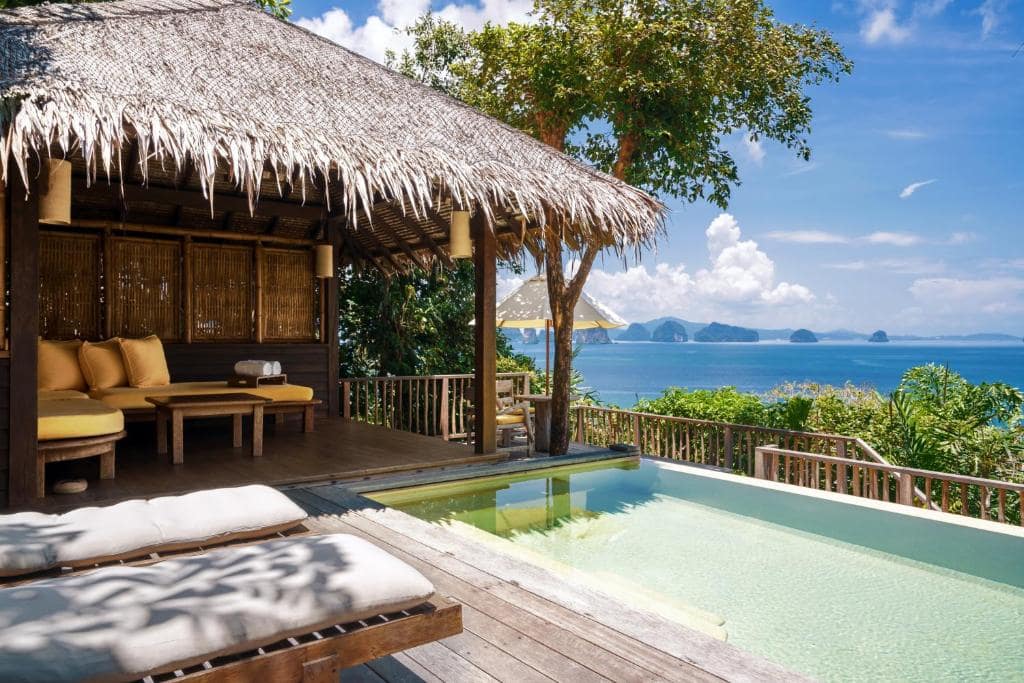 This resort offers luxury villas with private infinity pools that overlook the azure seas of the Andaman Sea. The resort is located on a verdant island in the region. It's a paradise for peace-seeking vacationers thanks to its eco-friendly opulence and breathtaking scenery.
Banyan Tree Samui, Koh Samui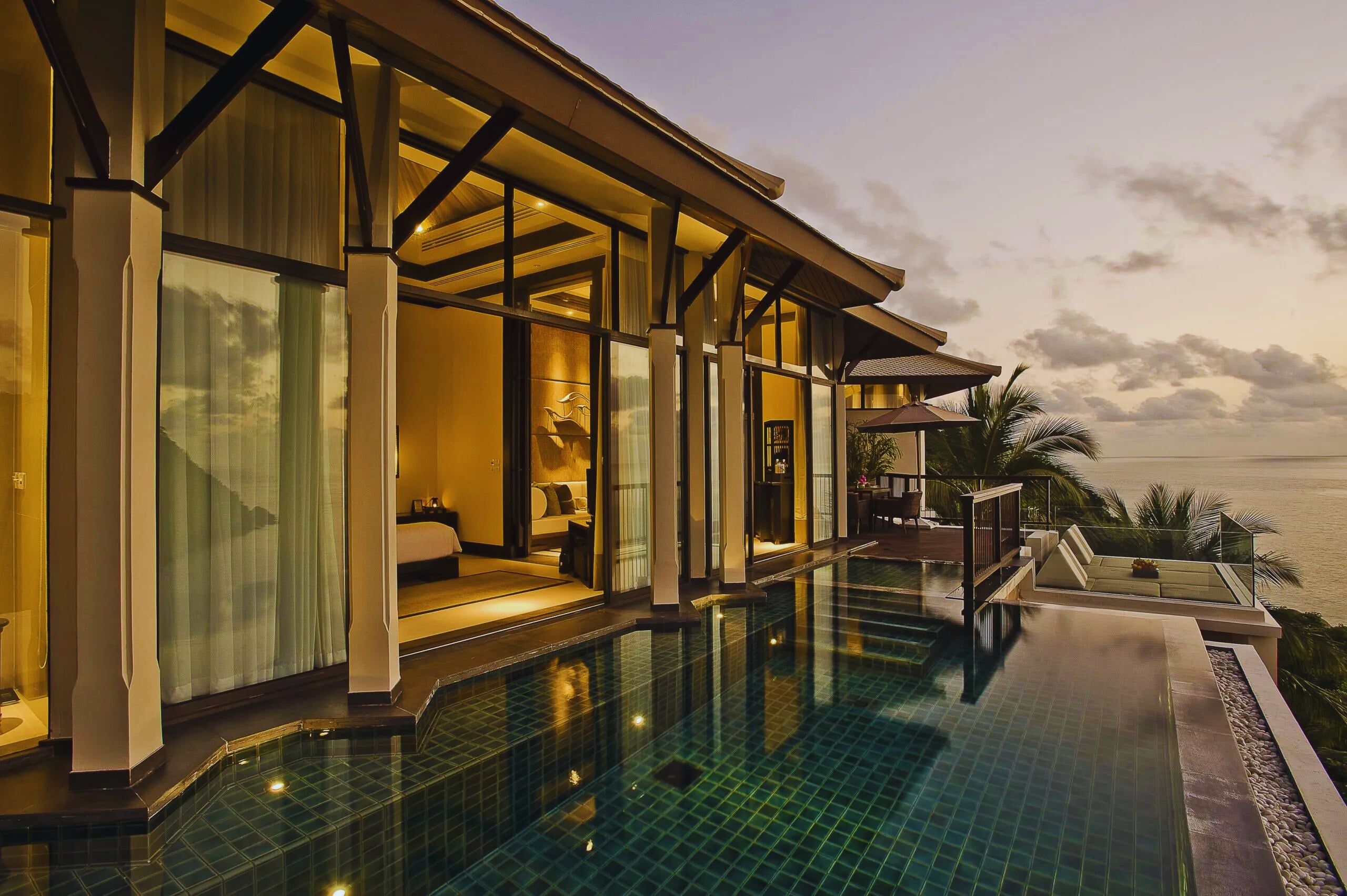 This resort offers beautiful pool villas, each providing sweeping views of the Gulf of Thailand. The villas are perched on a hilltop above the water. The perfect combination of cutting-edge architecture and breathtaking scenery makes for a memorable getaway.
Rayavadee, Krabi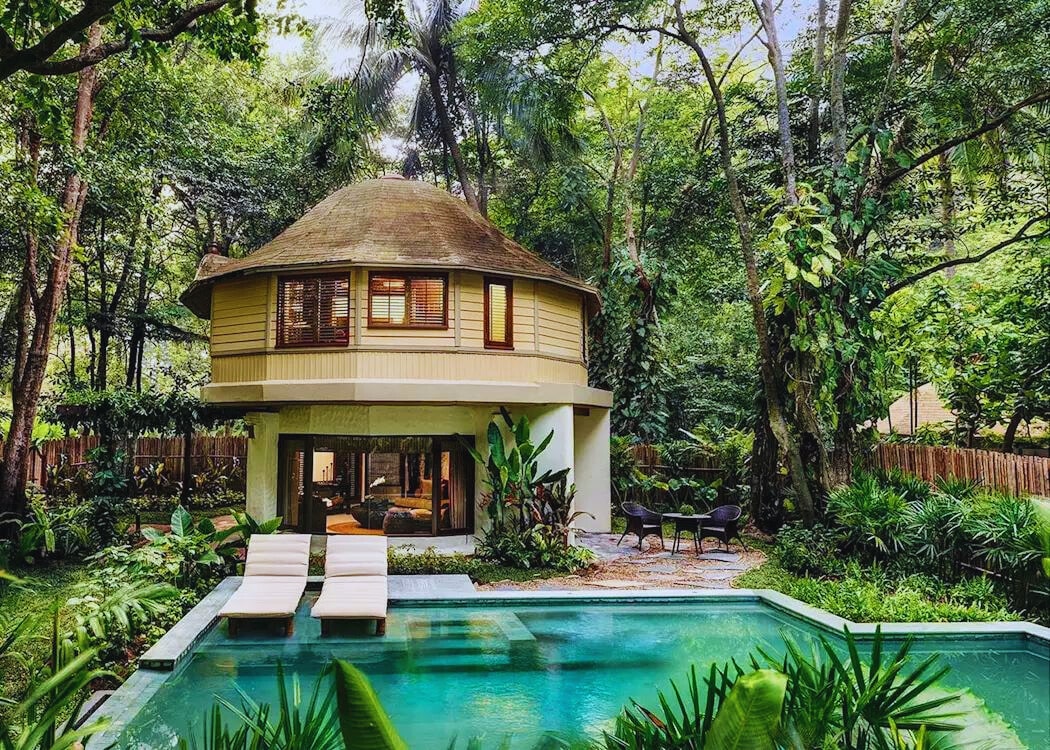 Rayavadee, a renowned resort, offers pool pavilions that truly embody the essence of opulence and seclusion amidst the majestic limestone cliffs of Krabi. Guests may enjoy the varied topography of Thailand without ever having to leave the property. This is made possible by the private pool and beachfront location.
Soneva Kiri, Koh Kood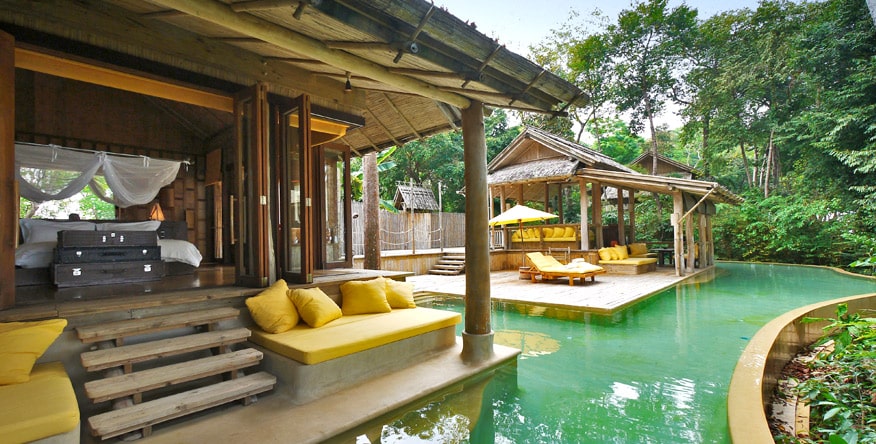 You can expect nothing less than barefoot luxury at this resort. The resort hides its pool villas in a tropical forest, providing guests with access to a private pool and a close connection with nature. Soneva Kiri is the world's first eco-luxury resort, with sustainability at its core.
A Lasting Impression
Thailand's private pool hotels reimagine luxury. They place guests near the country's breathtaking natural scenery and diverse cultural heritage. Having your little retreat in a tropical paradise is an irresistible vacation experience that will stay with you forever. These hotels satisfy the yearning for privacy, relaxation, and unrestrained luxury. They are ideal for special occasions such as honeymoons, solitary getaways, and family reunions. Thailand's private pool villas are a shining example of the limitless potential of luxury travel and the fine art of relishing life's most precious moments.