Daringbadi, a magnificent hill station in Odisha, India, is sometimes referred to as the "Kashmir of Odisha." It is located in the Kandhamal district. Because of its uncanny resemblance to the famed Kashmir Valley in terms of both its magnificent scenery and chilly climate, this wonderful resort has earned the nickname "Kashmir of the East." What follows is a quick summary of what makes Daringbadi so interesting.
Daringbadi Attractions
Hill Stations Views
The surrounding hills are what make Daringbadi so special. Walk around at your own pace and enjoy the beautiful scenery of the surrounding hills and valleys.
Doluri River
Take a trip along the Doluri River, which winds through the area. Picnicking and strolling along the riverbanks is a wonderful pastime. It's also a common place to see people taking pictures.
Putudi Waterfalls
Putudi Waterfalls is a lovely waterfall at a short distance from Daringbadi. It is surrounded by lush vegetation. It's a beautiful setting for picnics and those who appreciate nature.
Belghar Sanctuary
Elephants, tigers, leopards, and many different kinds of birds are all at home in this sanctuary. Even if you don't see any animals, the beautiful forest and vistas are well worth the trip.
Coffee Plantations
Coffee is a major industry in Daringbadi. Learn about coffee farming while sipping a cup of joe and gazing out over the plantations on a guided tour.
Pine Forests
Pine forests are a tranquil part of Daringbadi's surroundings. A peaceful atmosphere is created by the towering pine trees and the refreshing scent they emit.
Emu Farm
Daringbadi is home to an emu farm, where you can get up close and personal with these colossal, flightless creatures. A trip here is fun and informative for the whole family.
Local Culture
Engage with the native Kandha people and gain insight into their fascinating customs and way of life. Traditional dances and ceremonies may be performed for you to see.
Sunset and Sunrise Views
The sunsets and sunrises from Daringbadi are breathtaking. Get yourself to a good viewing position and you may see the sun sink below the horizon or rise above it, painting a different picture in the sky each time.
How to reach Daringbadi
Daringbadi, a picturesque hill station in the Indian state of Odisha, is easily accessible by road. You can take any of the following routes to get to Daringbadi:
By Road
From Bhubaneswar (Odisha's capital):  About 250 kilometers separate Daringbadi from Bhubaneswar. The most traveled route is via NH59 and SH25. Traveling by vehicle or bus takes about 6-7 hours and passes through some beautiful scenery.
From Berhampur:  Nearly twice as far away from Daringbadi as Berhampur is another important Odisha city, Cuttack. It takes roughly three to four hours to go from Berhampur to Daringbadi either by car or bus.
From other cities:  The cities of Phulbani, Rayagada, and Koraput are all within driving distance of Daringbadi. Daringbadi is linked to several urban centers via frequent bus services.
Train
Berhampur Railway Station (BAM) is the closest station to Daringbadi. To go to Daringbadi from Berhampur, you may take a cab or a bus. Berhampur has frequent train connections to other major cities in Odisha and the rest of India.
Air
Daringbadi is serviced by Biju Patnaik International Airport (BBI), which is located in Bhubaneswar. If you're flying in from somewhere else, you may take a cab or a connecting flight to Bhubaneswar from the airport. The trip from Bhubaneswar to Daringbadi by car is the most practical and beautiful.
By Bus
There are several bus lines, both commercial and government-run, that run from Daringbadi to other major settlements in Odisha. To learn about bus times and purchase tickets, you can contact a local bus company or head to the bus station closest to your starting point.
During the monsoon season, certain routes may be impacted by severe rains, therefore it's important to verify the current road conditions and weather forecasts before making travel plans. To further assure a pleasant stay in Daringbadi, it is recommended that lodgings be reserved in advance, particularly if travel is planned during the high tourist season.
Local Weather in Daringbadi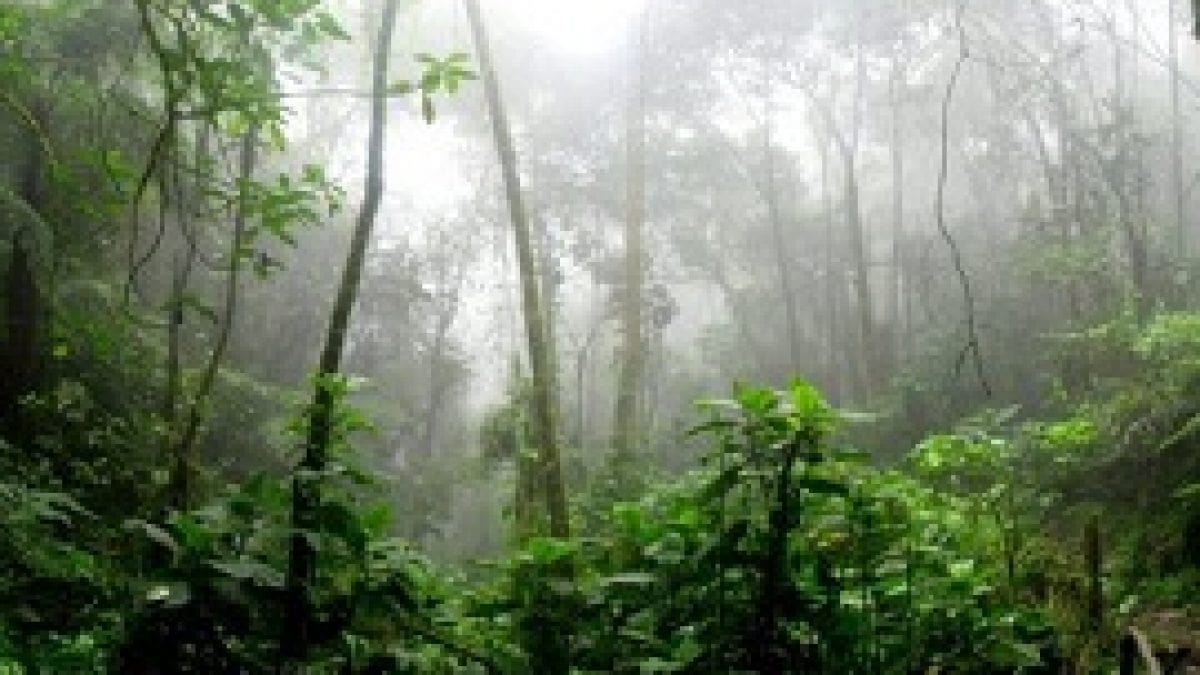 Like any good hill station, the climate here is pleasant throughout the year. In the summer, for instance, temperatures often don't rise over 23 degrees Celsius.
In the winter, the air is frigid at night and in the wee hours of the morning. Crystallized dew droplets form on trees, grass blades, automobiles, and houses when nighttime temperatures dip below 0 degrees Celsius. The snow, frozen dew, and holes in the ground have led others to draw comparisons to Kashmir.
Because of its elevation, the area is bearable even in the hottest summer months. Between November and January is the optimum time to visit this wonderful location. Despite the poor condition of the hill roads, this area is transformed into a verdant wonderland when it rains.
Best Time to visit Daringbadi
When you should go to Daringbadi is entirely up to you. Winter is the best time of year if you like crisp air and white scenery. The summer is a great time to enjoy the outdoors and the abundant vegetation that comes with it. While the monsoon season is fantastic if you like the rain but might limit your outside activities, autumn and spring are great if you like the weather and the scenery. To get the most out of your vacation to this stunning hill station, be sure to check the local weather forecast in advance.
The Finest Lodging Options
Daringbadi has a wide variety of hotels and guesthouses to choose from. Whether you're looking for a high-end resort, a standard hotel, or a cheap guesthouse, Daringbadi has you covered. Take a look at these potential solutions:
Swosti Palm Resort:  This is among the classier establishments in all of Daringbadi. The resort has spacious accommodations, a restaurant providing excellent food, and all the latest conveniences. If you're looking for a little touch of luxury, this is the perfect option.
Panthanivas Daringbadi:  Panthanivas is a government-run guesthouse in Odisha that offers comfortable rooms at affordable prices. It is run by the Odisha Tourism Development Corporation (OTDC). Location and Vista are its main selling points.
Hill View Inn:  The accommodations at this hotel are comfortable, and the hotel's restaurant serves both regional cuisine and international fare. The hotel is in a beautiful location and offers a relaxing stay.
Nature Camp Daringbadi: This hotel has pleasant rooms and a restaurant serving both local and foreign food. The hotel is in a stunning position and provides a comfortable place to rest.
Daringbadi Resort:  It's another choice for a pleasant stay with all the essentials provided. The property is quiet and has a nice restaurant on site.
Guesthouses and Homestays:  There are several locally owned and operated guesthouses and homestays in Daringbadi. One way to get to know the culture and people of a new place is to book a homestay. If you decide to go this route, plan and make a reservation.
Summary
Daringbadi, a small village in the Kandhamal district of Odisha, India, is a hidden treasure known for its breathtaking natural beauty and pleasant environment, which have led many to compare it to the more well-known Kashmir Valley. Visitors may enjoy many different activities and sights in this picturesque hill station at any time of year. Daringbadi has something to offer everyone who visits, whether it's a tranquil hideaway amid nature, an exciting adventure, or a look into the Kandha people's unique culture.
Daringbadi is an escape from the bustle of the city, with its thick pine woods, coffee plantations, and tranquil rivers, as well as its gorgeous waterfalls and panoramic vistas. Depending on your tastes, you may choose to visit during the pleasant summers, lush monsoons, crisp autumns, or chilly winters.