Located in the West Jaintia Hills in the Indian state of Meghalaya lies the quaint settlement of Dawki. This border town boasts a beautiful landscape and an intriguing cultural mix, although it is often neglected in favor of better-known sites. In this article, we'll take you there virtually, where thrilling boat rides and a rich cultural environment await.
Dawki: The Overview
Dawki is a small town in Bangladesh's border region. Tourists have been flocking to this sleepy village in the hills of Meghalaya at an increasing rate in recent years. Dawki attracts peace-seeking tourists because the calm Umngot River winds through the town.
The Reason Behind Dawki's Fame
Dawki has become famous due to its stunning natural beauty and unique landmarks. Both the village and the clear waters of the Umngot River that cut right through it are stunning. This is a once-in-a-lifetime opportunity to take a boat out on the river and observe the riverbed below you. Many individuals are intrigued by the prospect of living so close to the border of a different country, therefore Dawki's proximity to the India-Bangladesh border only adds to its appeal. Dawki's closeness to the West Jaintia Hills and the quiet village of Shnongpdeng contribute to its reputation for outstanding beauty and cultural significance.
Dawki River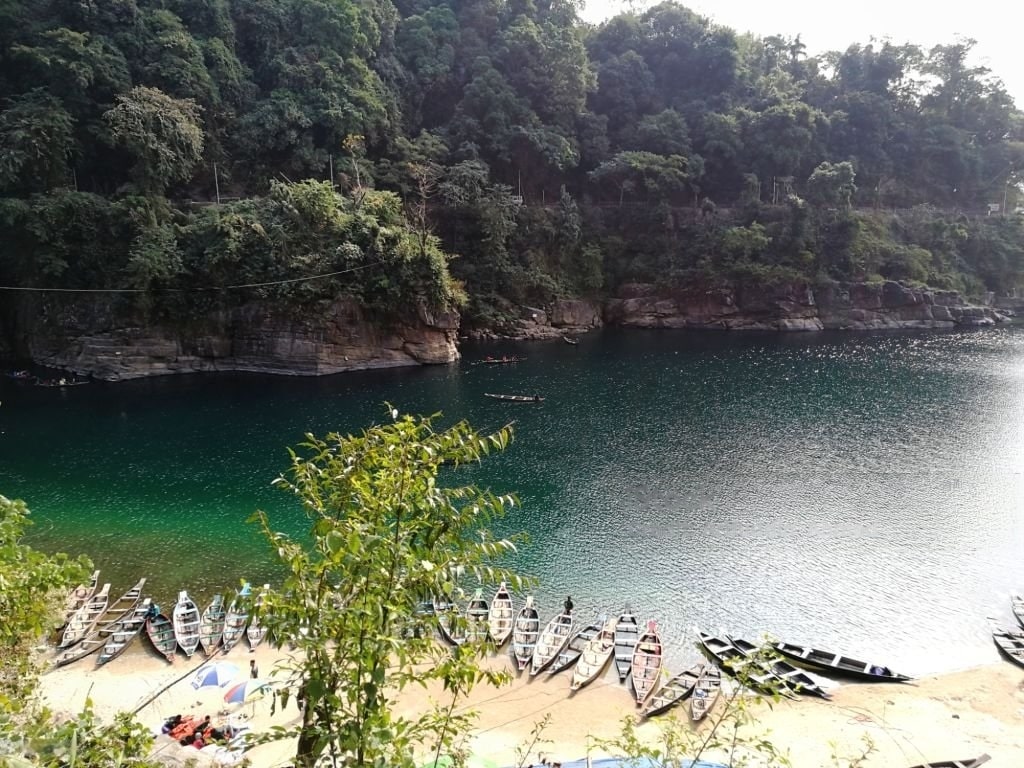 The Dawki River, sometimes known as the Umngot River, is a popular tourist destination. Because of the clarity of the water, individual rocks in the riverbed may be seen. Dawki's central river provides boat tourists with a rare opportunity to experience the city from a new perspective. The scenic beauty of the Dawki River is a big appeal for nature lovers, and this is one of the reasons why Dawki is so popular among tourists.
Climate, Average Temperatures, and When to Go
Mild Temperatures: Dawki's pleasant weather keeps it popular with tourists all through the year.
Winter (November to February): Evening lows during the winter months can dip to about 5°C (41°F). Days are mild, making this a wonderful season for exploring the outdoors.
Spring (March to May): As the spring progresses, temperatures gradually rise, reaching a peak of around 25 degrees Celsius (59 degrees Fahrenheit) during the day. Additionally, the flowering plants enhance the pleasantness of the scenery.
Summer (June to August): In the summer, Dawki receives its yearly rainfall. Heavy rain can occasionally delay travel plans, even if the temperature is often between 20 and 28 degrees Celsius (68 and 82 degrees Fahrenheit).
Monsoon (September to October): The post-monsoon period finds Dawki at its greenest. The weather is good, with temperatures ranging from 15°C to 25°C (59°F to 77°F).
Best Time to Visit: From October through April, most visitors to Dawki are out and about. At this time of year, the river is at its cleanest and the weather is mild, making it ideal for boat trips and sightseeing. Travelers flock to the area from November through February to enjoy the mild temperatures and agreeable humidity.
Avoiding Monsoon: Heavy rains during the monsoon season (June–August) can make traveling and outdoor activities difficult in Dawki.
Where to Stay in Dawki? Hotels and Homestays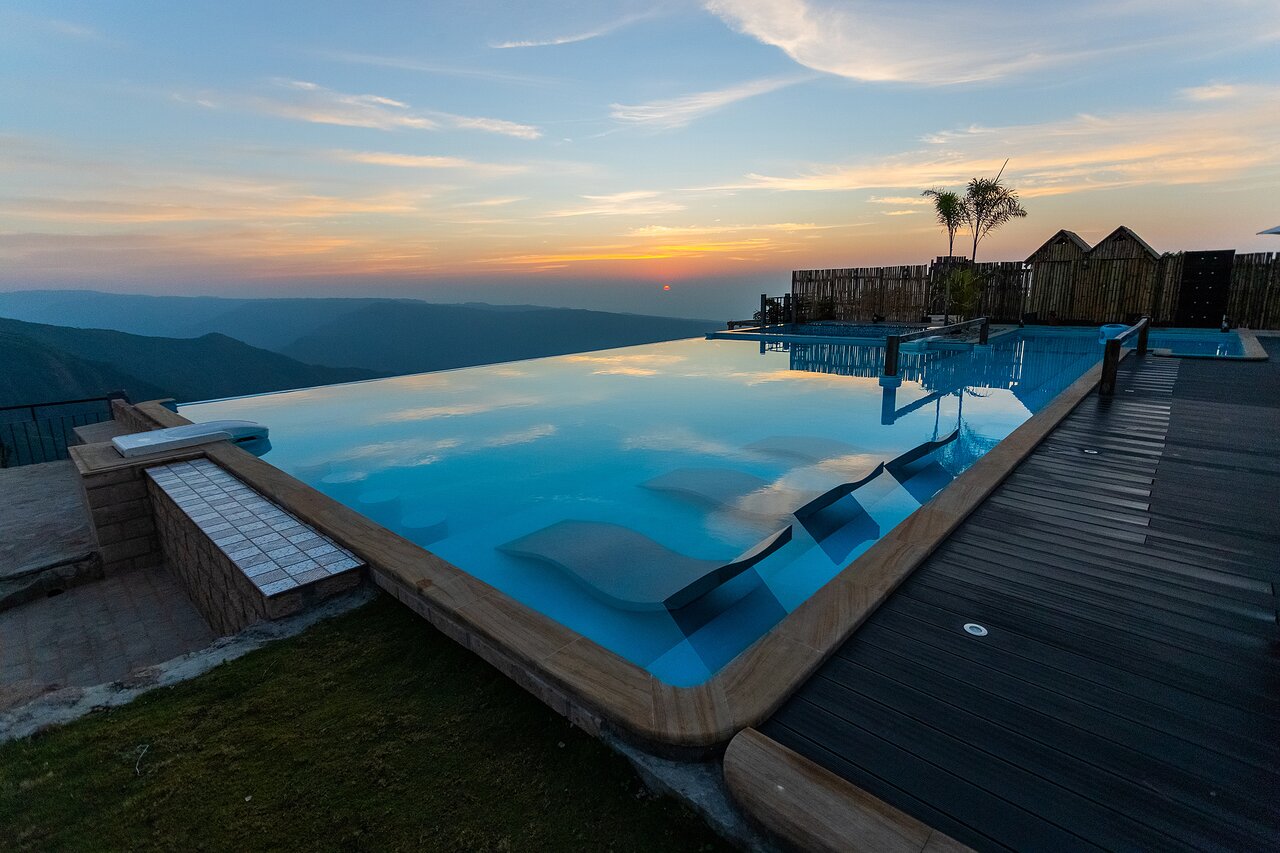 Dawki's growing tourist industry has resulted in a wide variety of lodging alternatives, priced to suit travelers of all stripes. Here are some great options for where to stay in Dawki, whether you prefer a traditional hotel or a homestay.
Hotels:
Hotel Polo Orchid: The luxurious rooms of the Hotel Polo Orchid provide all the conveniences of today. Beautiful vistas of the Umngot River and the hills beyond may be seen from here.
Dawki River View Resort: This resort, located on the banks of the Umngot River, is ideal for relaxation because of its tranquil setting and comfortable accommodations.
Blue Water Resort: This hotel is in the middle in terms of price and quality. Its location beside the river and friendly service have made it famous.
Mawlynnong Guest House: Although it is not in Dawki proper, this quaint guesthouse is only a short drive from the similarly well-known town of Mawlynnong, and it provides a genuine taste of local life together with the essentials.
Homestays:
Shnongpdeng Homestays: Homestays in Shnongpdeng village are a great option for anyone looking to get in touch with local culture. You'll have the opportunity to meet the kind and welcoming Khasi people and sample their delicious cuisine.
Dawki Homestay: These homestays provide comfortable lodging and a chance to meet friendly people, ensuring a genuine experience in Dawki.
River Edge Homestay: This homestay is adjacent to the river and has a peaceful environment and wonderful home-cooked meals.
Jiva Resort: Jiva Resort is a great option for a romantic getaway, thanks to its cozy atmosphere and the possibility of trying authentic Khasi food.
Tyrna Homestay:  These homestays are located in Tyrna village, which is well-known for its closeness to the world-famous Double Decker Living Root Bridge, and they offer a more rural and natural atmosphere.
It is recommended to verify internet reviews and availability before booking a reservation, especially during the high season. It's important to ask about the availability of amenities when making a reservation, as some places may have fewer conveniences than others. Whether you stay in a hotel or a homestay, your time in Dawki will be enhanced by the friendly locals and stunning scenery.
Best Things To Do in Dawki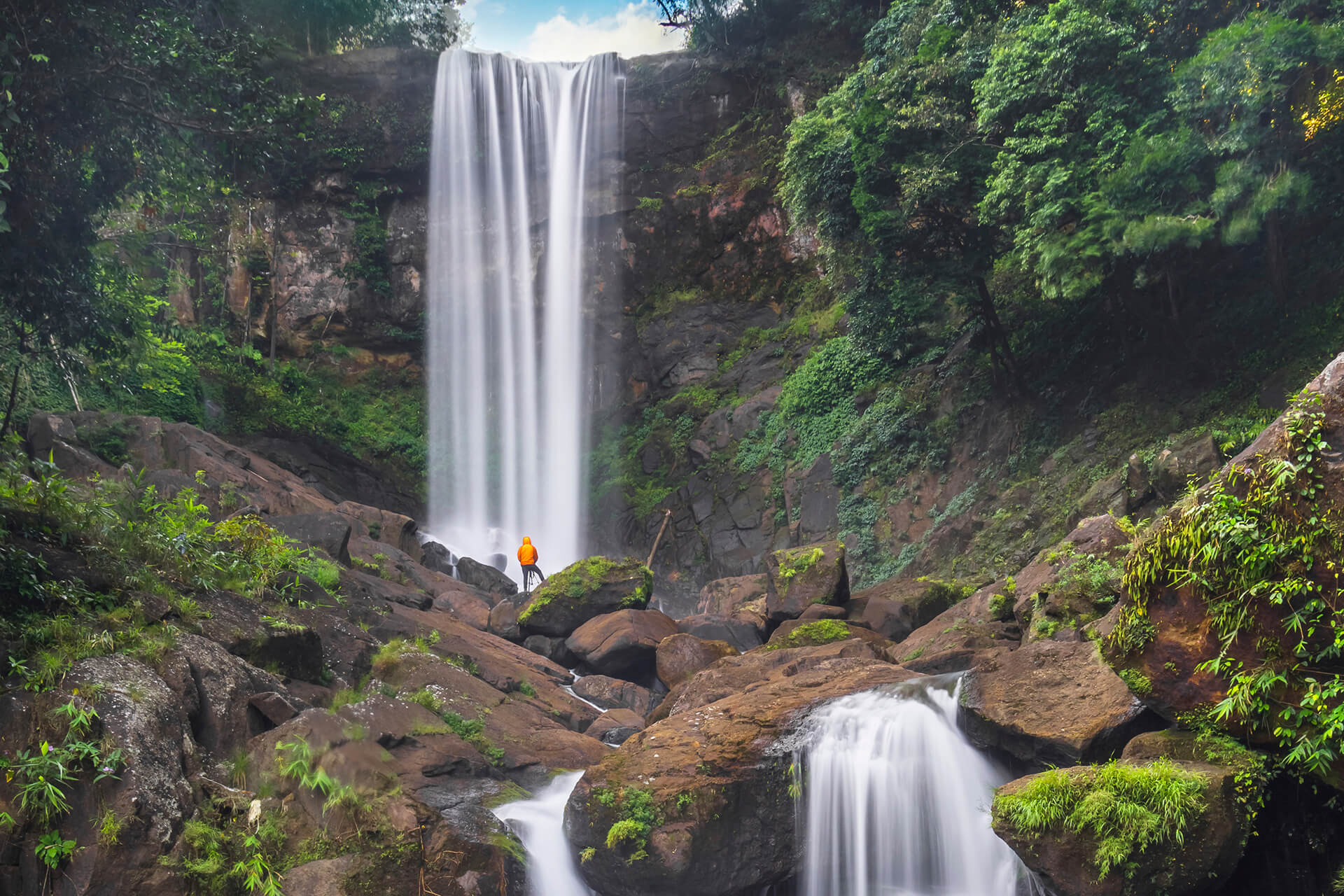 Here are just a few of the top things to do in and near Dawki for those looking for adventure, natural beauty, and cultural experiences on their next vacation:
Umngot River Boat Ride: Experience the serenity of floating along the Umngot River in a boat. The river's unusual clarity makes seeing the riverbed a once-in-a-lifetime opportunity.
Shnongpdeng Village Exploration: Visit the picturesque town of Shnongpdeng, famous for its tranquil atmosphere and suspension bridge. Relax with long strolls, chat with the people, and take in the sights.
Trekking in West Jaintia Hills: Trekking is very rewarding in the West Jaintia Hills area. Explore secluded waterfalls, caverns, and breathtaking vistas as you trek through verdant forests and across gentle slopes.
India-Bangladesh Border Visit: Even if you can't cross the border, the India–Bangladesh checkpoints are nonetheless worth a visit for their insight into the region's politics. Take pictures that will last a lifetime in this one-of-a-kind setting.
Camping by the River: It's worth your time to spend a night beneath the stars beside the Umngot River, and camping there is an amazing experience, especially on moonless evenings when you can stare at the stars from the riverside.
Visit the Double Decker Living Root Bridge: The Double Decker Living Root Bridge is a popular hiking destination not far from Dawki in the nearby town of Tyrna. These live bridges are a fantastic example of the creativity and resourcefulness of the Khasi people.
Mawlynnong Village: Visit Mawlynnong, the nearby hamlet touted as the "cleanest village in Asia," and take in the living root bridge, bamboo treehouses, and peaceful environment.
Must-Eats in Dawki
Additionally, in Dawki and the surrounding areas, there is a fantastic gastronomic experience, which includes a fusion of Khasi cuisine and tastes exclusive to India's northeastern corner. When you find yourself in Dawki, there are some meals and experiences that you really must partake in.
Jadoh
Jadoh, a rice concoction often made with pig or chicken with a variety of fragrant spices, is a staple in Khasi cuisine. It's a filling and pleasant lunch that showcases regional specialties.
Smoked Pork
In particular, smoked pork is a specialty of the Khasi people. Smoked pork curry and smoked pork with bamboo shoots are two examples of delicious smoked foods you should try.
Bamboo Shoot Delicacies
In Khasi cuisine, bamboo shoots play a significant role. Experiment with regional specialties like bamboo shoot pickle and bamboo shoot curry.
Doh Neiiong
The locals love this pig dish because of its fiery and sour flavor. The curry is made with pork, black sesame seeds, and a variety of spices.
Tungrymbai
The dish, which is made with fermented soybeans, is a regional favorite. It smells terrible and has an acquired taste that only true foodies would appreciate.
How to Reach Dawki
Several different methods can be used to reach Dawki, a hidden treasure in the Indian state of Meghalaya. Detailed instructions on how to get to this beautiful location are provided below.
Air:
Shillong Airport (Umroi Airport): Shillong Airport, sometimes called Umroi Airport, is the closest airport to Dawki (IATA code: SHL). Distance from Dawki is around 53 miles (85 kilometers). To get to Dawki from the airport, you can either take a private taxi or a shared taxi.
Guwahati Airport: Guwahati, Assam is home to the region's primary airport, Lokpriya Gopinath Bordoloi International Airport (IATA: GAU). From Dawki, it's roughly 180 km (112 mi). It is possible to take a cab or a bus from Guwahati to Dawki.
Road:
From Shillong: It takes about 2.5-3 hours to drive from Dawki to Shillong, Meghalaya's capital. From Shillong, you may take a taxi to Dawki, either by yourself or in a group.
From Guwahati: It takes about four to five hours to drive from Guwahati, Assam, to Dawki. From Guwahati, Dawki is accessible via cab or bus. The rolling hills and verdant forests of Meghalaya are seen from the route.
From other Meghalaya Destinations: Dawki is accessible by road from other major cities in Meghalaya, such as Cherrapunjee (Sohra), Mawlynnong, and Jowai.
By Bus:
Interstate Buses: Interstate buses run between Guwahati, Assam, and Shillong, Meghalaya. A taxi or shared cab ride from Shillong to Dawki is an option.
Local Buses: In addition to private companies, the state-run Meghalaya State Transport Corporation (MSTC) also operates buses inside Meghalaya. To begin with, find out whether any buses are going from Shillong to Dawki.
Train:
Additionally, Guwahati, Assam boasts a significant train station, which facilitates convenient access to other major cities in India. To go to Dawki from Guwahati, simply follow the road indicated on the map above.
Local Transportation:
There aren't many ways to get about Dawki once you get there. To visit the sites and go about town, you may either walk or take a cab.
It's smart to research transportation choices and road conditions in advance, especially if you'll be traveling during the monsoon. Your trip to Dawki and its stunning environs will go more smoothly if you plan.
Conclusion
We should promote Dawki to the status of a popular tourist spot because it is an underappreciated treasure. Its location near the Bangladeshi border, the majestic Umngot River, and the stunning West Jaintia Hills make it an exceptional tourist destination. Dawki features activities for both thrill-seekers and environment enthusiasts.
Dawki is a great option if you're looking for a holiday spot that's a little off the main road. Memories of its pristine waterways, exhilarating boat excursions, and the rare opportunity to be so close to the India-Bangladesh border will last a lifetime.