Known as Pakistan's "cultural capital," Lahore is a city full of history, modern art, and beautiful buildings. Ancient buildings, vibrant markets, and delectable cuisine come together in Lahore, a city rich in Mughal heritage. In this essay, I'll show you around some of the best places to visit in Lahore.
Badshahi Mosque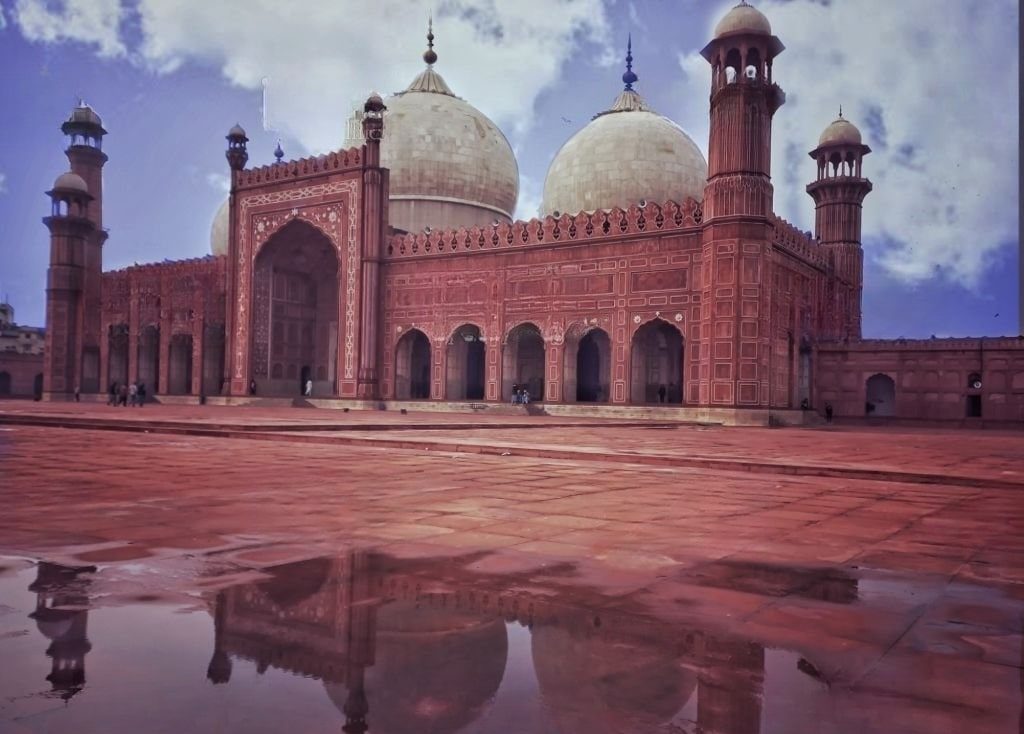 The Badshahi Mosque in Lahore is Pakistan's most famous structure.Emperor Aurangzeb built it in 1671, and it has enough room for tens of thousands of worshippers. A beautiful blend of Mughal, Persian, and Islamic styles, the mosque is a sight to behold. The massive red sandstone and marble building's intricate white marble inlays and paintings give it an air of refined grandeur.
Majestic Symbol of Mughal Architecture
At the Badshahi Mosque, each of the four minarets stands at an impressive 176 feet. The main prayer hall is also quite impressive. It has a large prayer hall, a dome, and Quranic calligraphy on the walls. Tourists from all over the world go to the Badshahi Mosque to admire its stunning design and serene atmosphere, despite the mosque's continuous religious usage. The Badshahi Mosque is an iconic representation of Pakistan's rich Islamic heritage and history.
Lahore Fort
The Lahore Fort (Shahi Qila) is one the best places to visit in Lahore. UNESCO lists the fort in Lahore, Pakistan, as a World Heritage Site.
Timeless Treasure of Mughal Grandeur
Originally constructed in the 11th century, the Lahore Fort underwent expansion and maintenance under Akbar and Jahangir. Bringing together Islamic, Persian, and Mughal styles, the finished building is breathtaking. The Emperor would have public audiences at the Diwan-e-Aam. The fort's pillared design lends it a sense of stateliness. The tranquil, brilliant white marble was Inside the fort, you can find the Moti Masjid, also known as the Pearl Mosque, which mixes Islamic and Mughal architectural traditions.
Visitors may feel transported back in time when they visit the Lahore Fort. The gardens are a quiet escape from the bustle of the city, while the walls conjure images of emperors and their majesty.
Shalimar Gardens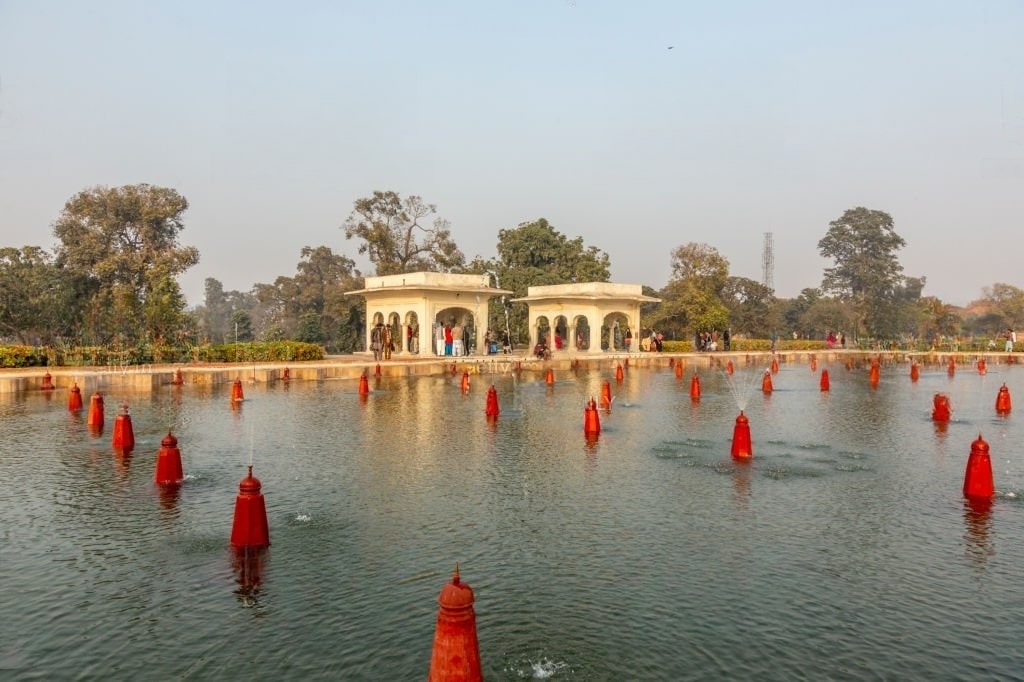 The Shalimar Gardens in Lahore are an outstanding example of Mughal garden design that symbolize the flourishing history is one the best places to visit in Lahore. In 1641, Emperor Shah Jahan built the gardens as a gift to his wife Mumtaz Mahal. Shalimar Gardens, known for both its natural beauty and architectural splendor, may be found along the banks of the Ravi River. There are three beautiful patios in the outdoor space. Cascading waterfalls, peaceful water channels, and flower-filled beds fill the senses of visitors as they mount the stairs.
Serene Oasis of Mughal Paradise
The property is appropriately named "Abode of Love," which is what "Shalimar" means in its precise translation. The symmetrical layout, reminiscent of Persian paradise gardens, provides a tranquil environment in which guests may unwind. The Diwan-e-Khas is a marble pavilion in the Shalimar Gardens. The emperor had private audiences and parties at this pavilion. Mughal-era architecture is adorned with beautiful, detailed floral designs on the walls and ceilings.
Anarkali Bazaar
Anarkali Bazaar has been a staple in Lahore, Pakistan for generations. The market is Lahore's center of culture and commerce; it was named after the city's most well-known courtesan, Anarkali. The Mughals established what is today one of the city's most popular and historic markets. Over the years, it has grown into a bustling and diverse shopping destination for both locals and tourists. The sights, smells, and sounds of Anarkali Bazaar just must be experienced to be believed.
Vibrant Tapestry of Colors and Traditions
Along the twisting, tiny lanes are stalls and stores selling regionally inspired apparel, ornaments, homewares, footwear, and accessories. Anarkali Bazaar is a fascinating melting pot of cultures. There are both old buildings and modern shops in the market. The eclectic mix of contemporary and retro details evokes a bygone era. It would be impossible to overestimate Anarkali Bazaar's cultural and historical importance. The market's name alludes to Lahore's and the Mughals' rich history.
For a taste of Lahore's rich history, culture, and shopping, Anarkali Bazaar is one the best places to visit in Lahore. Because of its lengthy history and unique combination of old and contemporary, it is a cultural treasure of Lahore.
Minar-e-Pakistan
Lahore is home to several historic sites, including the Minar-e-Pakistan. This beautiful structure in Iqbal Park was erected to honor the Lahore Resolution, a watershed moment in Pakistan's struggle for independence. Nasreddin Murat-Khan's Islamic Minar-e-Pakistan is a stunning landmark. The tower's blend of modern and old elements symbolizes the country's transformation from ancient to modern times. A spiral staircase leads to an observation deck from which you can see all of Lahore. Visitors may get a better feel for the city and the full breadth of the Lahore Resolution from this height.
Commemorating the Birth of a Nation
The unyielding dedication and desire of Pakistanis symbolizes the iconic Minar-e-Pakistan. It's a party honoring the people, causes, and ideals that gave rise to a nation. The Minar-e-Pakistan is a symbol of Pakistani hope for a better tomorrow and national unity. The Founding Fathers are respected by people who come to be inspired by this moving landmark.
Wagah Border
The Wagah Border is an important international crossing between India and Pakistan. They call the flag-lowering ritual that takes place everyday at the border between Lahore and Amritsar the "Beating Retreat Ceremony." During the 1947 partition of British India, they set up the Wagah Border between India and Pakistan. Demarcating the boundary has significantly made travel between the two nations more difficult.
Where Flags Lower and Hearts Unite
In addition to its symbolic value, the Wagah Border serves as a crossing point for people to visit family and friends on both sides of the border in India and Pakistan. It facilitates communication and understanding between the two cultures. The Wagah Border symbolizes the possibility of peaceful coexistence between nations through honest dialogue and acceptance of one another.
Sheesh Mahal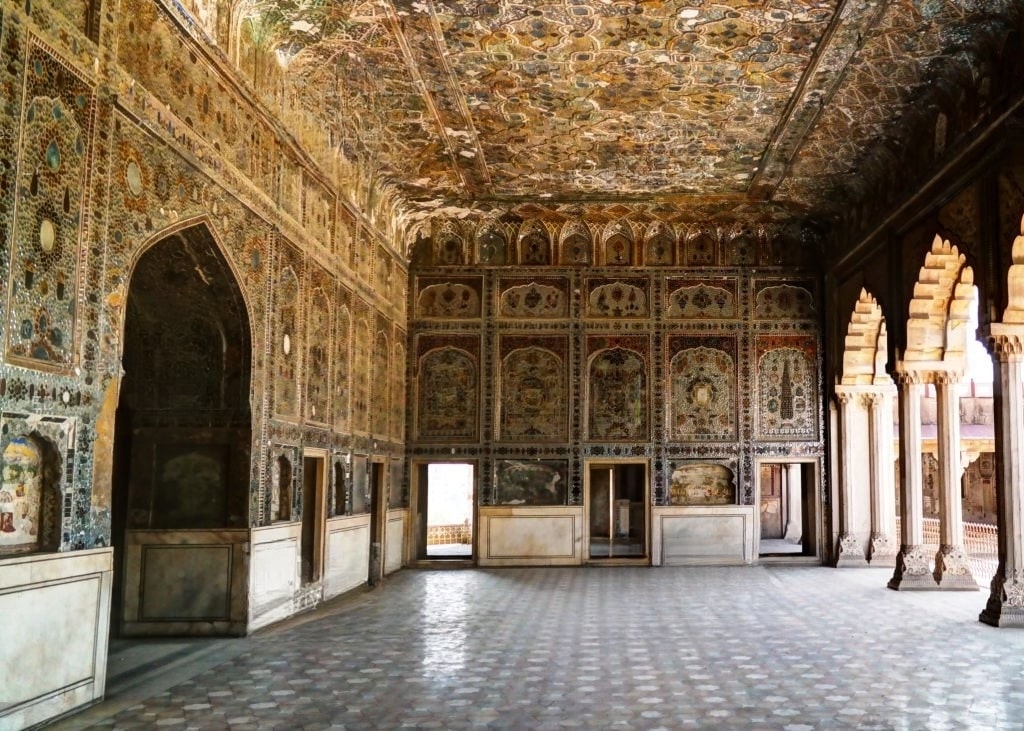 Sheesh Mahal, often known as the "Palace of Mirrors," is a building within the walled city of Lahore in Pakistan. This stronghold in Lahore is one of the city's top attractions because to its impressive design, which incorporates beautiful mirror work and sturdy structure. Mughal Emperor Shah Jahan built the Sheesh Mahal in the 17th century as a vacation residence for his family. The palace was given the name "Sheesh Mahal," which means "Palace of Mirrors," because of its sparkling appearance.
A Dazzling Palace of Mirrors
The Sheesh Mahal is a dazzling palace that welcomes guests. Small, hand-made mirrors with bright patterns reflect light and create a vivid dance of reflections on the walls. The Mughal palace would have glowed in the flickering candlelight. The complex mirrorwork was beautiful to look at and provided much-needed light. Due to the mirrors' ability to reflect sunlight and heat, the palace remained comfortably cool for the monarch and his subjects. The Sheesh Mahal at Lahore Fort is a must-see for anybody curious about the lavish lifestyle of the Mughal court. Visitors may picture themselves in the Mughal Empire, in the Palace of Mirrors, while staying in this spectacular fortification.
Masjid Wazir Khan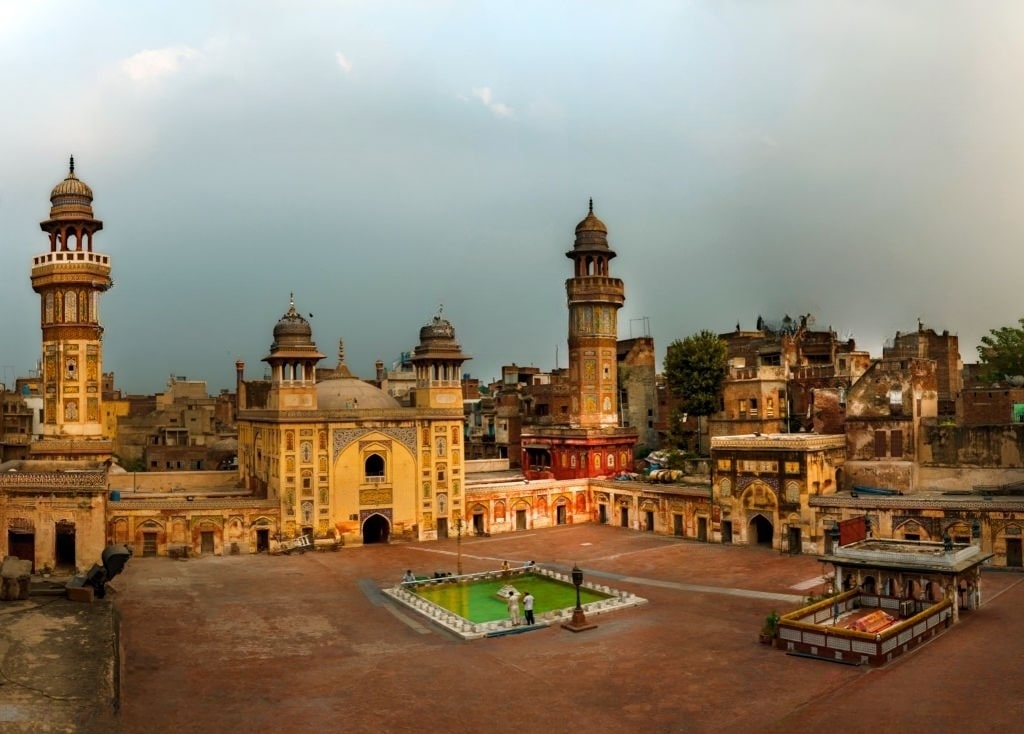 The Masjid Wazir Khan (Wazir Khan Mosque) in Lahore is a must-see attraction. In the 17th century, the Mughal governor Hakim Ilm-ud-din Ansari (Wazir Khan) built this stunning mosque. People widely regard Lahore's mosque as one of the most stunning examples of Islamic architecture in the world. The stunning combination of Persian, Central Asian, and Indian architectural traditions captivates visitors there.
Masterpiece of Mughal Architecture
Beautiful murals and bright tilework adorn the foyer. The Mughals' beautiful interpretation of Islamic art may be seen in the exquisite floral motifs and calligraphy on the walls and arches. A large, arched courtyard serves as the mosque's entryway. The prayer hall is vast, and it features a marble pulpit and a lovely mihrab (prayer niche). Masjid Wazir Khan has undergone extensive renovations to preserve its sustained splendor. These efforts keep the mosque in good shape and make it accessible to residents and tourists alike.
Additionally, the Masjid Wazir Khan is a beautiful mosque built in the Mughal style. Moreover, any visitor to Lahore interested in Mughal history should make a point of seeing the mosque for its ageless beauty and spiritual atmosphere.
Iqbal Park
The vast Iqbal Park in Lahore is one the best places to visit in Lahore because it's full of historical and cultural significance. The park named after Allama Muhammad Iqbal is both a point of national pride and a pleasant location to spend time. This park's expansive grassy spaces, towering trees, and colorful flowers create a peaceful haven away from the city. Here, people of all ages may go for a stroll, exercise, have a picnic, and appreciate the outdoors together.
Serene Retreat Celebrating a Visionary Poet
Iqbal Park is dominated by a marble minaret. This minaret stands as a monument to Allama Iqbal, a prominent Muslim thinker. His poetry and philosophy are rooted in Pakistan's founding principles. Iqbal Park is the site of many cultural events, public meetings, and national festivities, notably on Pakistan Day (March 23). Celebrations of the nation's birth and growth are held at the park with parades, performances, and ceremonies.
Iqbal Park is popular because to its beautiful scenery and upbeat, community vibe. The poet Allama Iqbal's thoughts had a tremendous effect on Pakistan's national identity and values, and the park's tranquility and the minaret dedicated to him serve as reminders of this.
Lahore Food Streets
To begin with, Lahore, the cultural capital of Pakistan, is home to a multitude of exceptional cuisine alleys. Furthermore, in little streets like this one, you may best experience the colorful culture, powerful tastes, and tempting delicacies that are distinctive to Lahori cuisine.
Gastronomic Journey through Culinary Delights
Lahore's street vendors stock their stands with cuisine from all around Pakistan. Whether you're hungry for kebabs, biryani, nihari, golgappas (pani puri), or lassi, you'll find something delicious here. Lahore Food Streets is known for its meat specialties, but it also has delicious vegetarian alternatives. Vegetarians also rely heavily on channa, dahi, and papri chaat.
The unique character of Lahore's Food Streets comes from its residents. Vendors also treat their customers like royalty, which adds to the delight of their own dishes and creates a memorable eating experience. Lahoris take pride in the city's several Food Streets, which are known for their unique dishes and long histories. Lahore's storied culinary tradition tantalizes tourists and locals alike, leaving them wanting more.
Summary
Lahore is a city that respects its past while eagerly anticipating its bright future. Lahore's Mughal buildings, bustling bazaars, and excellent restaurants are a visual and gustatory delight. Pack your luggage and get ready to see the best places to visit in Lahore, including the city's rich history and culture.